The kids have new homemade dolls today....yarn dolls. They were so easy to make and they didn't take much time at all. I did most of them while the kids had snack and finished them up during lunch. ;) I just wish I had more choices of yarn; I only had the two kinds in the house. I can always make more!
Aren't they cute!?
The tutorial can be found over at
Wee Folk Art
.
Maddy wanted to nap with hers. Sean made his into an airplane.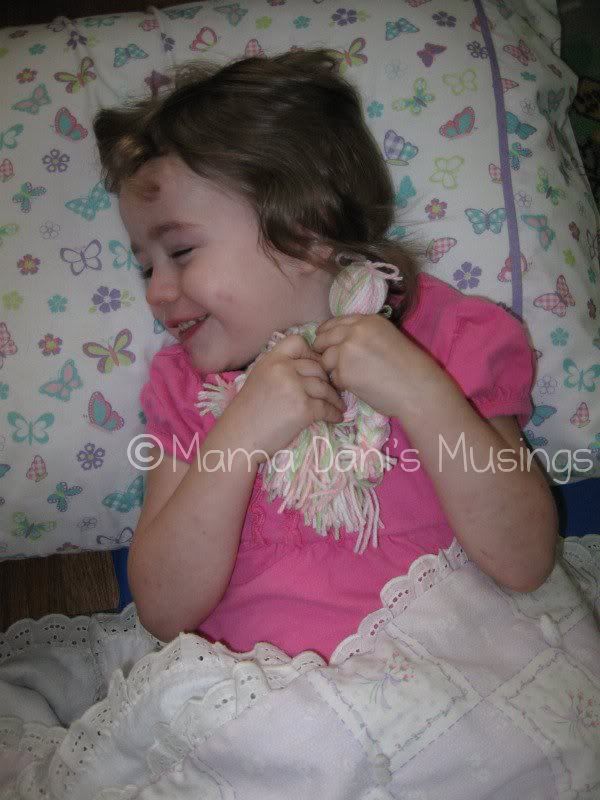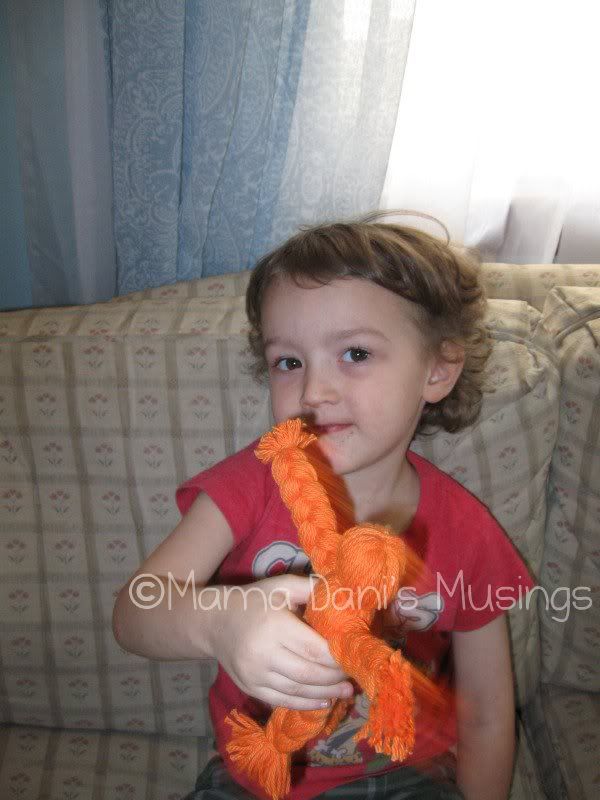 Thank you
The Chocolate Muffin Tree
for sharing this idea!

Stay up to date by following me on twitter @MamaDaniBlog or "liking" my Facebook page. New followers: Welcome! Please leave a comment to let me know how you found my blog so that I can follow you back!
© Mama Dani's Musings