Today's lunch was a big success! It wasn't really a surprise though because Sean loves robots. I'm happy to say, the veggies were the first to be eaten!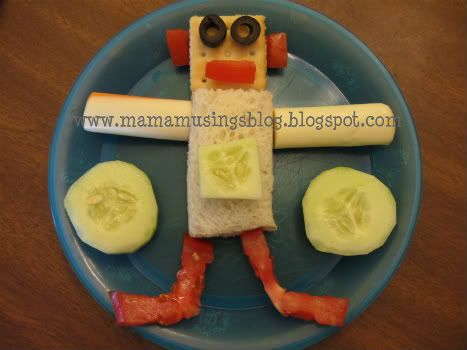 Cracker head, Olive eyes, tomato ears and mouth, Sandwich body w/ cucumber belly, Cheese stick arms and Tomato legs...and Cucumber gears as an extra.
Idea from this pin.

Stay up to date by following me on twitter @MamaDaniBlog or "liking" my Facebook page. New followers: Welcome! Please leave a comment to let me know how you found my blog so that I can follow you back!
© Mama Dani's Musings