Whew! It's been crazy around here lately! I've been keeping up with my posts but I feel like I've been MIA in the blogging community. Many apologies for the lack of comments, following back, ect. I swear I have good reasons!
The biggest thing occupying my time has been my home daycare. I've been below capacity for awhile now. This was mostly because of Keme's surprise pregnancy; I didn't try to fill spots while there were puppies in the house. Once they were gone, I started up again. The income from just 1 full timer is not cutting it. And I'm very sad to say, his last day was today. We are ending on good terms but it's still difficult. Needless to say, filling daycare spots has been top priority! I'm even looking into other ways to bring in income, such as weekend elderly care. Timing just stinks b/c no one wants to hire someone so pregnant.
I have a couple of update posts on the kids that are waiting in draft. Sean's will be finished today. Maddy and Jellybean's will be finished tomorrow.
A neat little tid bit: The mornings after a few of my most stressful days, we've had butterflies emerge and a couple have hung around longer than normal.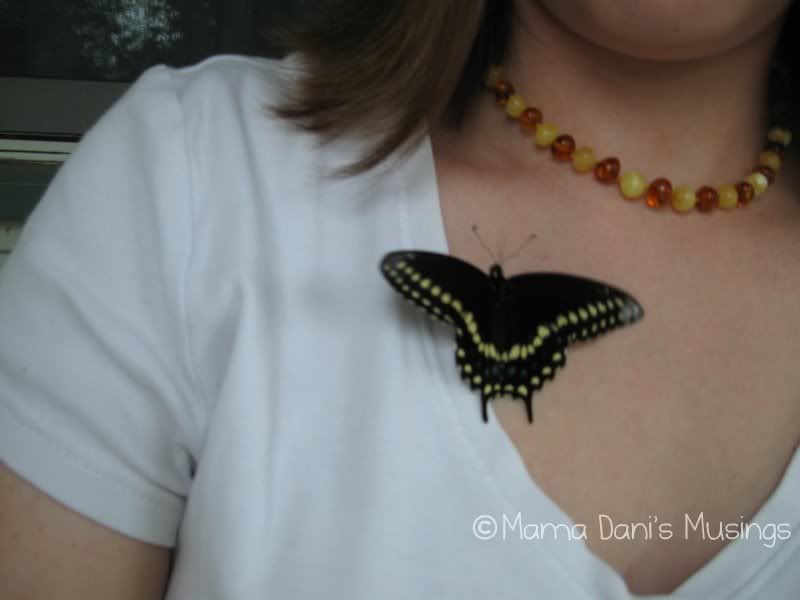 Stay up to date by following me on twitter @MamaDaniBlog or "liking" my Facebook page. New followers: Welcome! Please leave a comment to let me know how you found my blog so that I can follow you back!
© Mama Dani's Musings