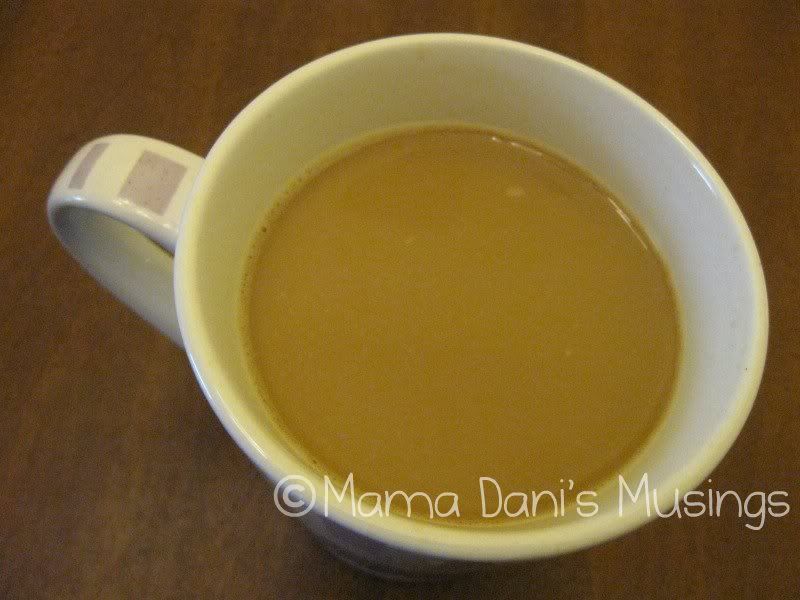 One morning earlier this week the kids woke up earlier than normal so I thought I'd have a cup of coffee. Then I remembered we had to throw out the creamer that we had because of Irene. I really wanted that cup of coffee though. So I made my own creamer.
Ingredients:
14 oz Sweeten Condensed milk
14 oz Milk
2 tsp Vanilla extract
I stored the finished product in a old sauce jar. I just can't seem to throw out glass jars.

Stay up to date by following me on twitter @MamaDaniBlog or "liking" my Facebook page. New followers: Welcome! Please leave a comment to let me know how you found my blog so that I can follow you back!
© Mama Dani's Musings