Sean informed me yesterday that he wanted to learn about dinosaurs this week so we started the week off with a dinosaur lunch! This is actually a lunch for two; Sean and Maddy shared it.

Stegosaurus and T-rex sandwiches, Tuna fish and celery trees,
Dinosaur foot print cookies and Fruit rocks


More Muffin Tin Monday ideas: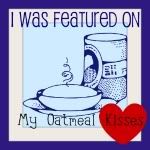 Stay up to date by following me on twitter @MamaDaniBlog or "liking" my Facebook page. New followers: Welcome! Please leave a comment to let me know how you found my blog so that I can follow you back!
© Mama Dani's Musings