I don't have a School Days post for this week because we had a laid back week this week. I'll post about Sean's project instead. Earlier this week Sean came to me and told me he wanted to build a tree house. We had a problem though. We have no tree house trees in our yard. He settled on the idea of making a bird house, which turned into the bird tree house. We were going to make the whole thing with twigs but we didn't have enough. Too bad he didn't ask to do this right after Irene!! He enjoyed using the loppers (with my help) to cut the branches down to size. And then of course using the hot glue gun. He still may paint it but he was done after all the gluing.
Here's the finished product!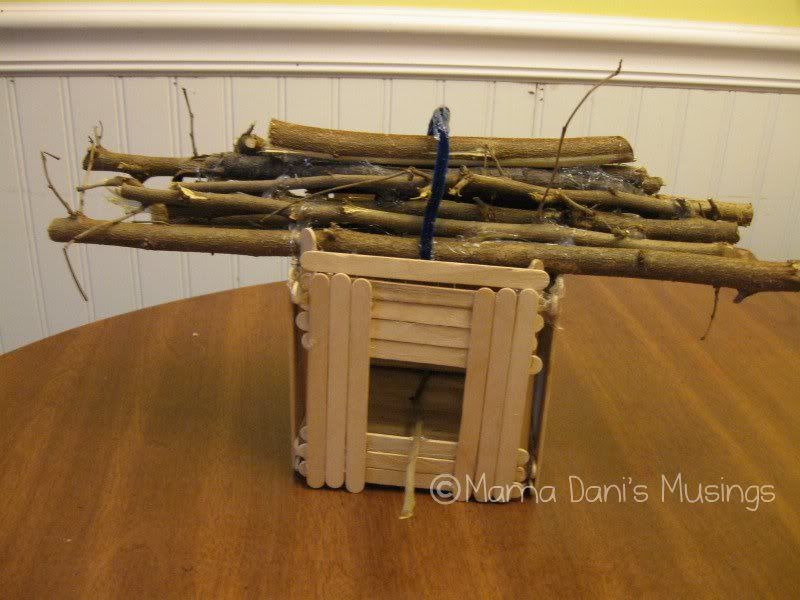 Stay up to date by following me on twitter @MamaDaniBlog or "liking" my Facebook page. New followers: Welcome! Please leave a comment to let me know how you found my blog so that I can follow you back!
© Mama Dani's Musings