Maddy had her first dance class today. She's been very anxiously waiting for this day. Last year, Sean danced and she would cry when I'd leave her home with daddy. So dance has been all she's been talking about once she heard that she could start this year. She'd tell anyone and everyone "I dance! I dance my Jennifer!" ...Jennifer is her dance teacher.
She was full of excitement this morning and started off very confident. The teacher brings all the parents in to introduce herself and to tell them what to expect, ect. Maddy got really nervous at that point and didn't want me to leave. But, as soon as the parents left she went out into the room by herself and I left. The tears did flow but that was at the end because she did not want to leave. She cried and cried "I want to dance! I don't want to go!"
Of course mama had camera in hand so here's a look at this morning:
You just know she's thinking, "Ok, mama, let's not start with this camera thing."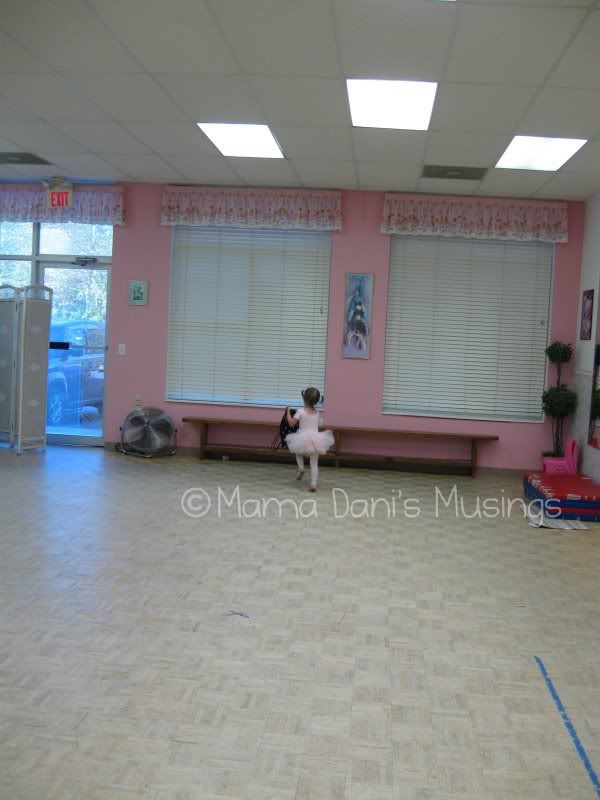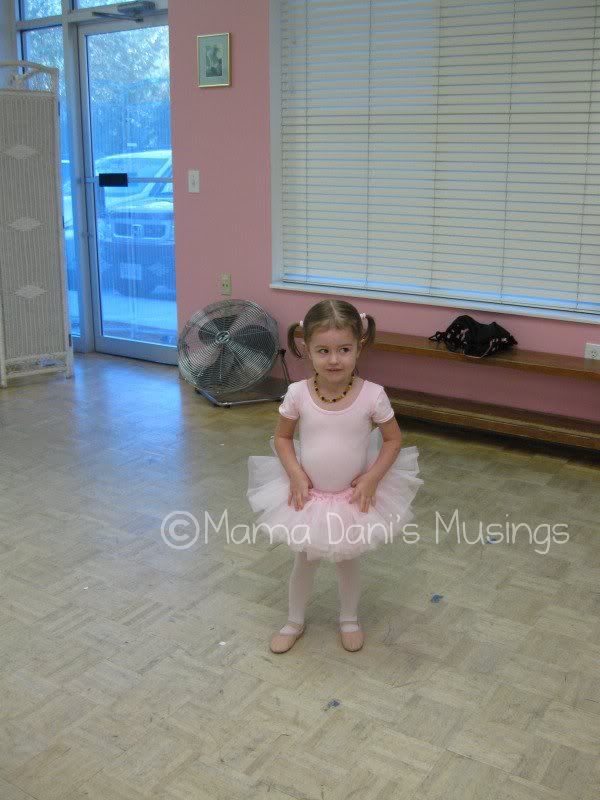 Stay up to date by following me on twitter @MamaDaniBlog or "liking" my Facebook page. New followers: Welcome! Please leave a comment to let me know how you found my blog so that I can follow you back!
© Mama Dani's Musings