I love this one of Maddy. She rarely lets me put her hair up.
I found Sean like this the other day. He told me "Your floor will be super duper shiny!"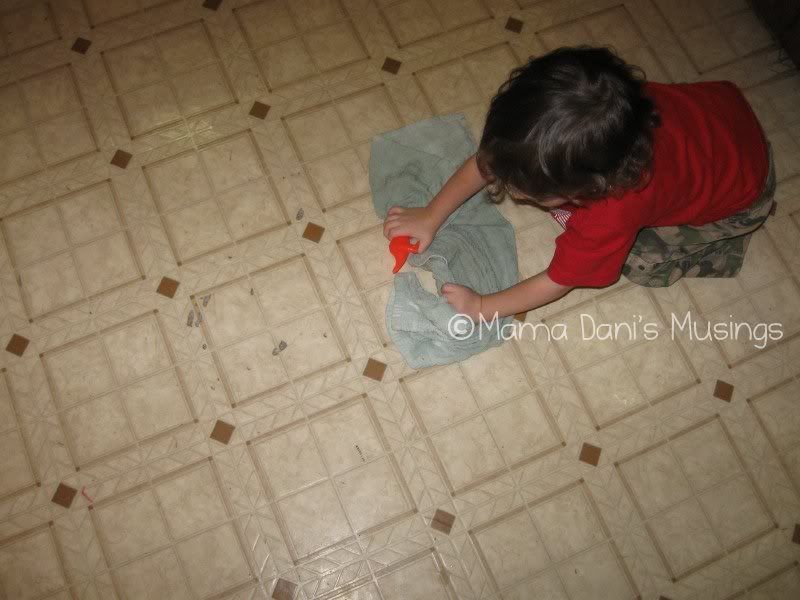 Stay up to date by following me on twitter @MamaDaniBlog or "liking" my Facebook page. New followers: Welcome! Please leave a comment to let me know how you found my blog so that I can follow you back!
© Mama Dani's Musings