I was doing my morning blog reading this morning and came across a post about 3in30. I was intrigued. I checked it out and have decided to give it a try. It's based on the thought that it takes 21 days to create new habits. Each month (about 30 days) you pick 3 goals. Each week you post about your progress.
My goals for September:
Me- With two, soon to be three kids, a house and a home daycare, me time gets put on the back burner. I can't tell you the last time I sat down at my sewing machine...not including sewing patches on my dad's scout uniform. Last winter I bought all the supplies to make myself a quilt and never touched it. It's about time I make it! In September, I will make time once a week for sewing.
Kids- Sean and I have gotten serious about his school time in the last couple of weeks. This is great! He's loving it and probably the part that he loves the most is the one-on-one time with me. The downfall to this is I'm realizing that Maddy and I are lacking this one-on-one time. In September, I will make time for one-on-one time with Maddy at least twice a week.
Family- As a family, we could afford to become more active. In September, we will do something active at least once a week. For example: go for a walk or bike ride. I'm starting small on this one because I think we can succeed on this and add to it later.
Want to join in or learn more about 3in30? Click this button: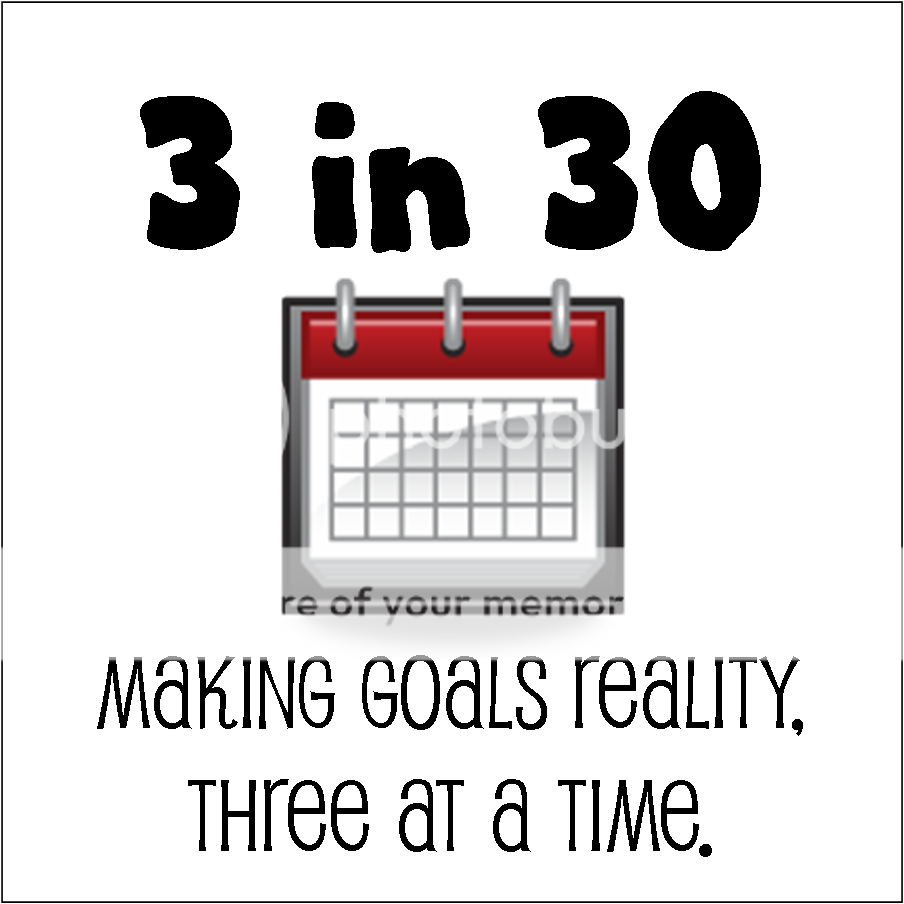 Stay up to date by following me on twitter @MamaDaniBlog or "liking" my Facebook page. New followers: Welcome! Please leave a comment to let me know how you found my blog so that I can follow you back!
© Mama Dani's Musings