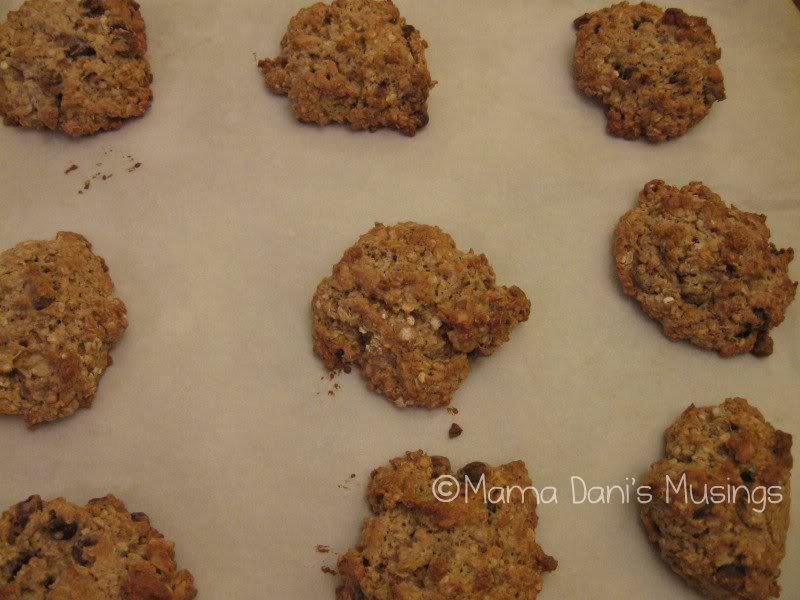 Whew! What a name! They are oh so good though! Earlier this week I was searching for a recipe. I really like
Quaker Breakfast Cookies
but I thought I could make healthier and cheaper breakfast cookies. I found a
recipe
that sounded like it fitted the bill. And they do! These are some seriously delicious cookies! I wanted some chocolate in them so I cut back a little on the walnuts and added some chocolate chips.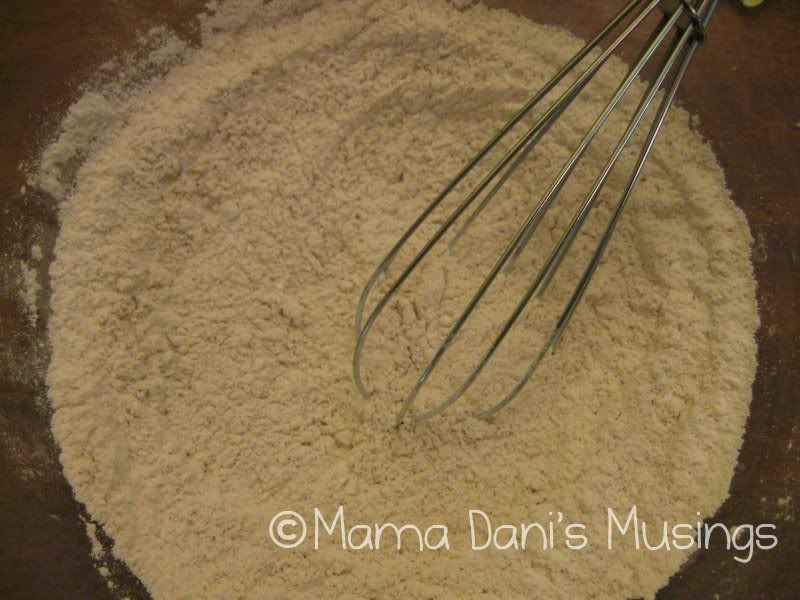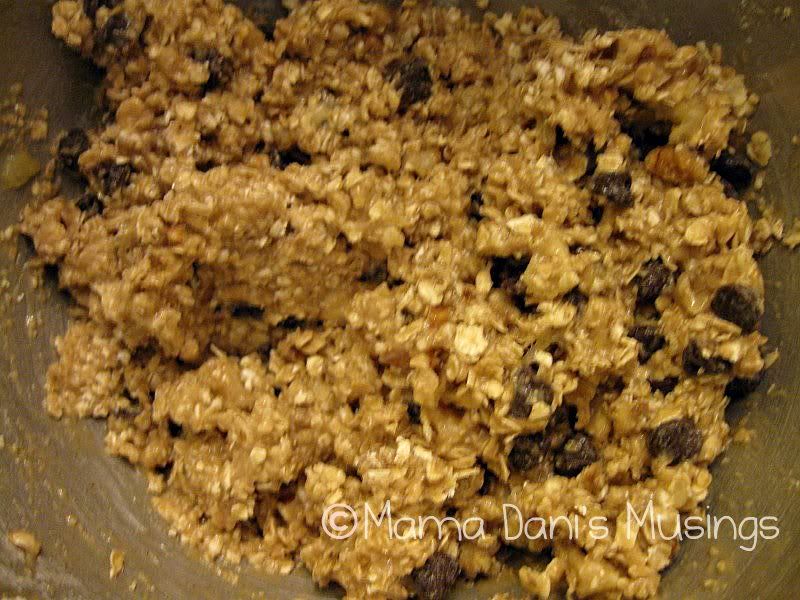 The recipe can be found
here
.
The ingredients you'll need are:
Flour
Baking powder
Baking soda
Salt
Cinnamon
Butter
Sugar
Brown sugar
Egg
Ripe banana
Vanilla extract
Quick oats
Chopped walnuts



Stay up to date by following me on twitter @MamaDaniBlog or "liking" my Facebook page. New followers: Welcome! Please leave a comment to let me know how you found my blog so that I can follow you back!
© Mama Dani's Musings