The kids had fun with an art project this week. It doesn't go with Sean's unit this week so I'm making a separate post for it. I keep seeing resist painting pop up on pinterest and decided to have the kids try it. I taped paper letters on their paper to make their name.
They also painted with a different tool, cotton balls.



Maddy is definitely my little artist. The boys were done pretty quickly. Maddy, on the other hand, was content painting for a long time.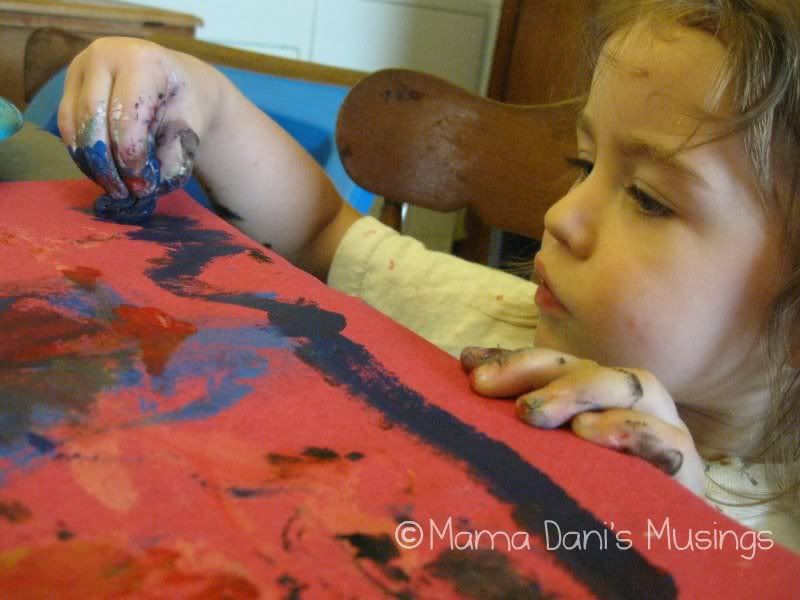 All done!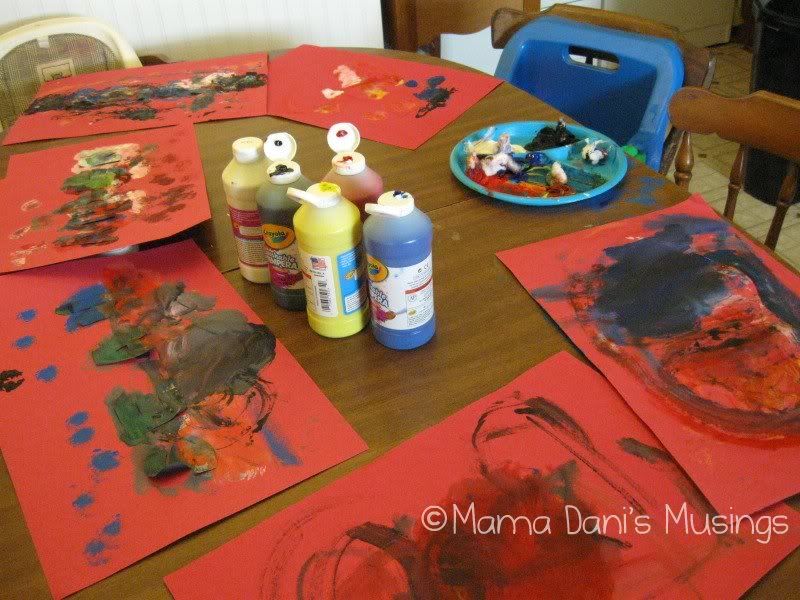 Stay up to date by following me on twitter @MamaDaniBlog or "liking" my Facebook page. New followers: Welcome! Please leave a comment to let me know how you found my blog so that I can follow you back!
© Mama Dani's Musings