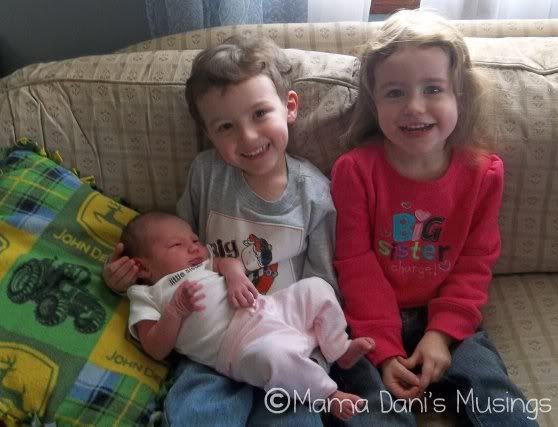 At the beginning of a new year I like to take a look back at the previous year. Here's a look back on 2011:
We found out we were expecting #3!
We evacuated because of hurricane Irene.
Maddy tried out dance class but ultimately decided not this year.
Sean had his first (and hopefully only) trip to the ER.
Richard and I celebrated our 5th wedding anniversary.
We celebrated Sean's 4th birthday.
We may finally have answers on Sean's small size.
I had ups and downs with the daycare business but am ending the year on a good note.
Last but definitely not least, we welcomed little miss Emily Noelle into our family on December 29, 2011....birth story to come.





I also attempted Project 52. I did pretty good right up until the end (only missed 2 weeks).
Here's most of 2011 in pictures:






I'm really looking forward to 2012. Here's what I would like to accomplish:
Work on living on a budget better.
Build our savings.
More quality time with Richard.
More quality time as a family.
Cloth diaper Emily...no falling back onto disposables like we did with Sean and Maddy.

Stay up to date by following me on twitter @MamaDaniBlog or "liking" my Facebook page. New followers: Welcome! Please leave a comment to let me know how you found my blog so that I can follow you back!
© Mama Dani's Musings