This week was pretty uneventful for the most part. It was another half week for daycare but this week I had no help. It went very well. My daycare kids were angels but my own older kids misbehaved. Then came Thursday. Thursday evening I had to make an emergency
dentist
appointment.
Now for the pictures:
Sisters: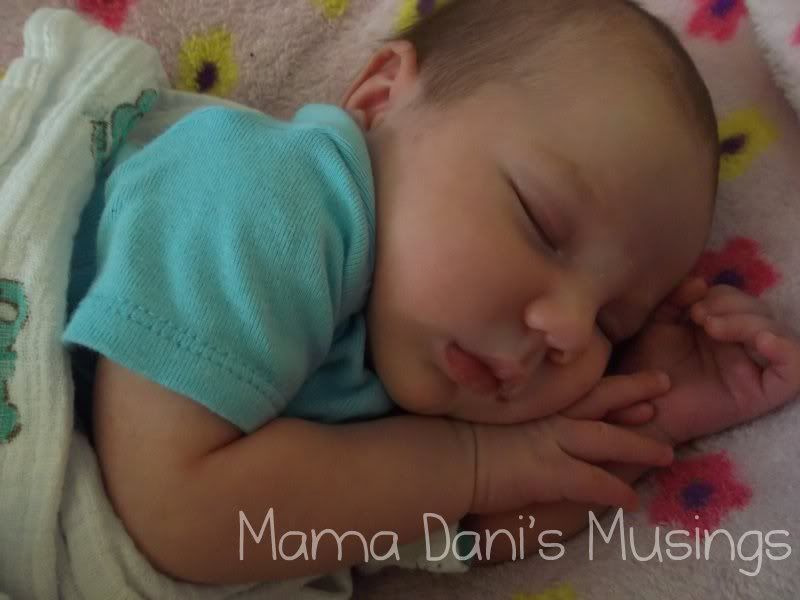 Isn't this just the sweetest!? Maddy absolutely loves her new baby sister. She loves giving hugs and kisses and loves talking to Emily. I love that she loves her but I have to put limits on all the touching because she just can't keep her hands off of her.



And just for the fun of it, baby fingers and toes: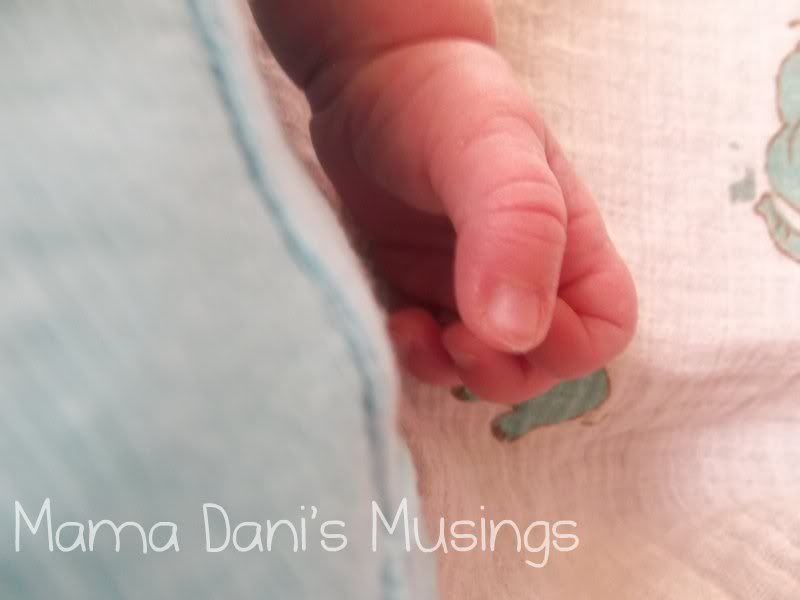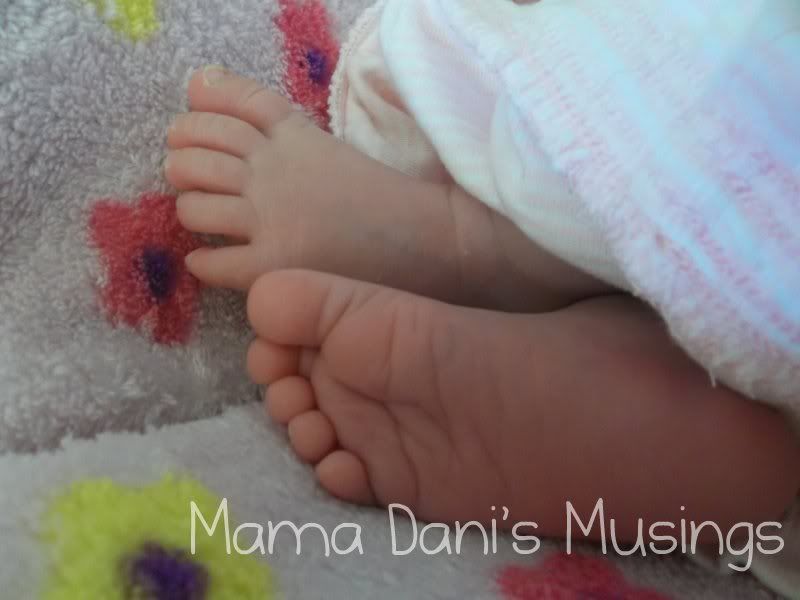 Stay up to date by following me on twitter @MamaDaniBlog or "liking" my Facebook page. New followers: Welcome! Please leave a comment to let me know how you found my blog so that I can follow you back!
© Mama Dani's Musings