I had a lot of fun planning this party! There are so many wonderful ideas on pinterest but the best part was how cheaply I was able to pull this off. We decided to have a family party and a birthday playdate because of limited space. I spent less than $30 on both combined!! Please check the bottom of this post for links to all the resources I have to share. I know the decorations were a hit because before the party started Sean told me "Looks like a party here!".
The first thing the guests saw was the door sign: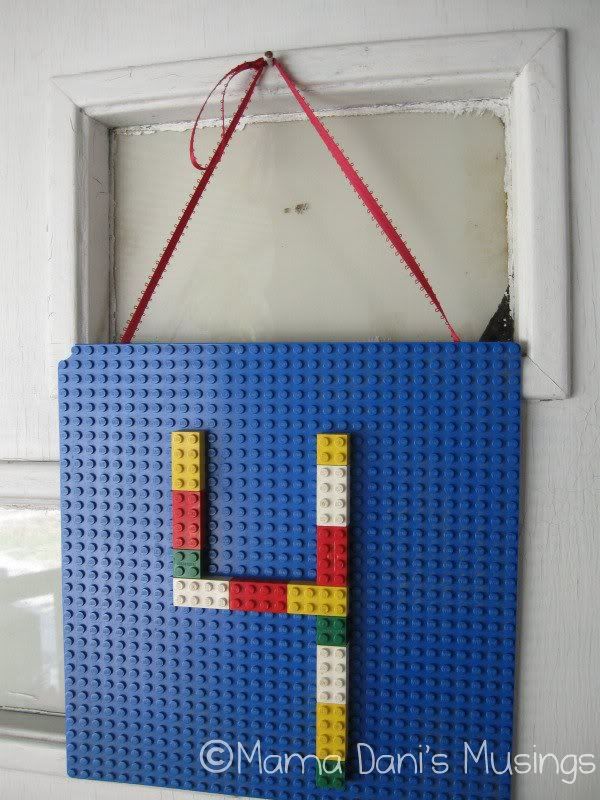 I printed out Lego blocks and Lego men for the wall. The balloons were left over from the dance recital last summer (helium tank too).
At the last minute, Sean insisted on party hats so I made them too.

I also made the banner: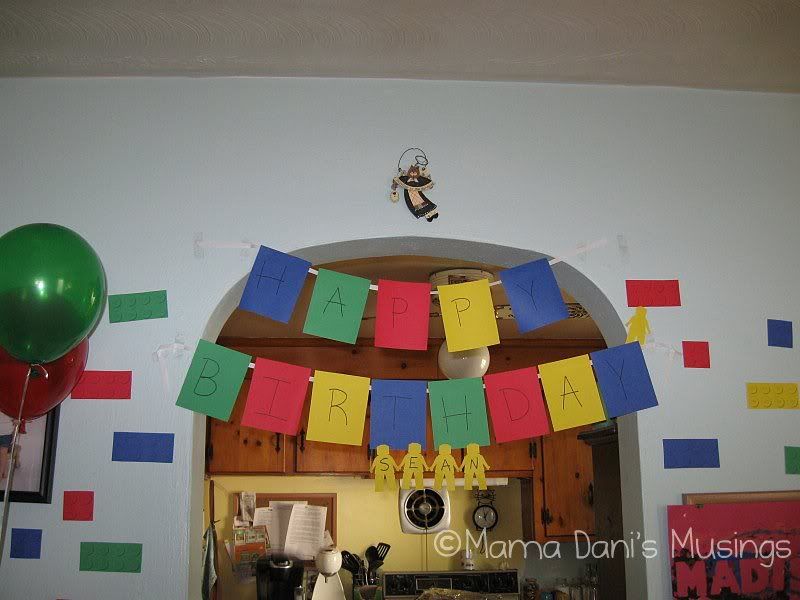 For the playdate, I made cupcakes with Lego man heads made out of marshmallows.

At the party, we had cake and marshmallow Lego man head pops: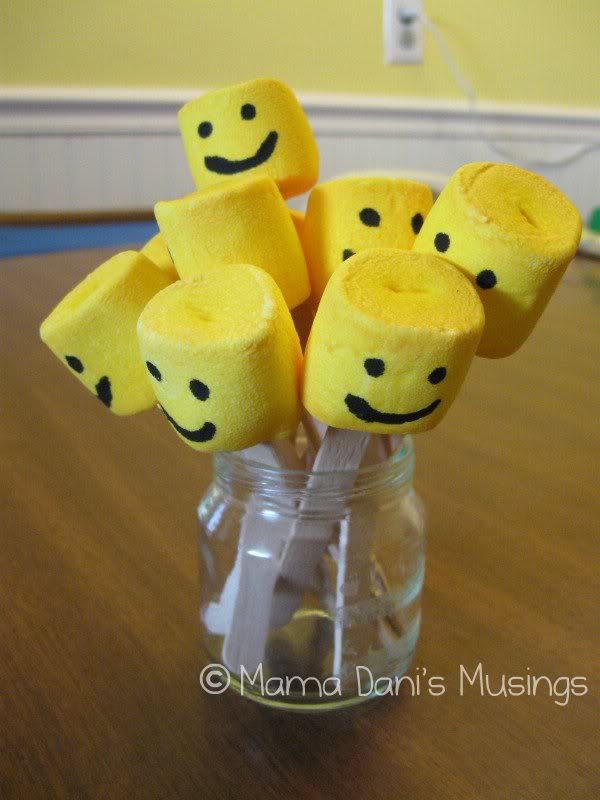 Now let's get to the party!!
Up until now, the only Legos Sean's played with were daddy's and Uncle Justin's old Legos.
He now has some of his own.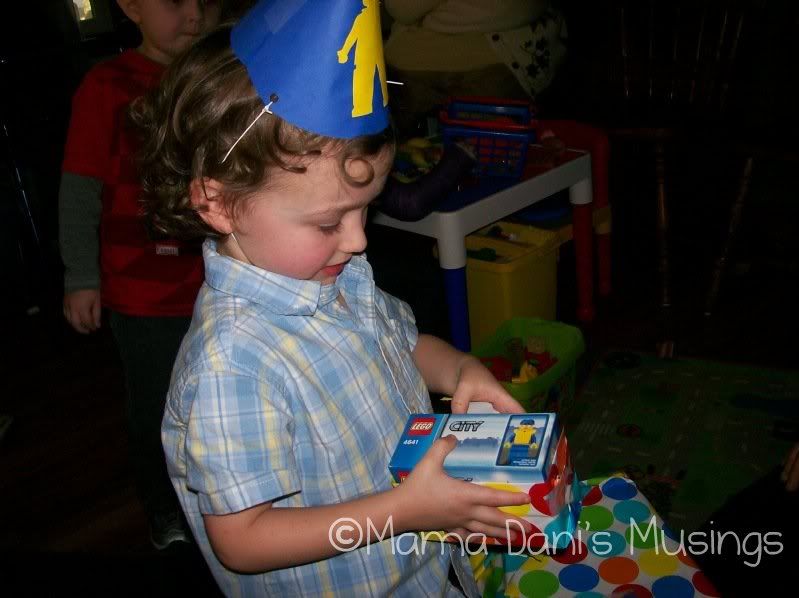 Cake time!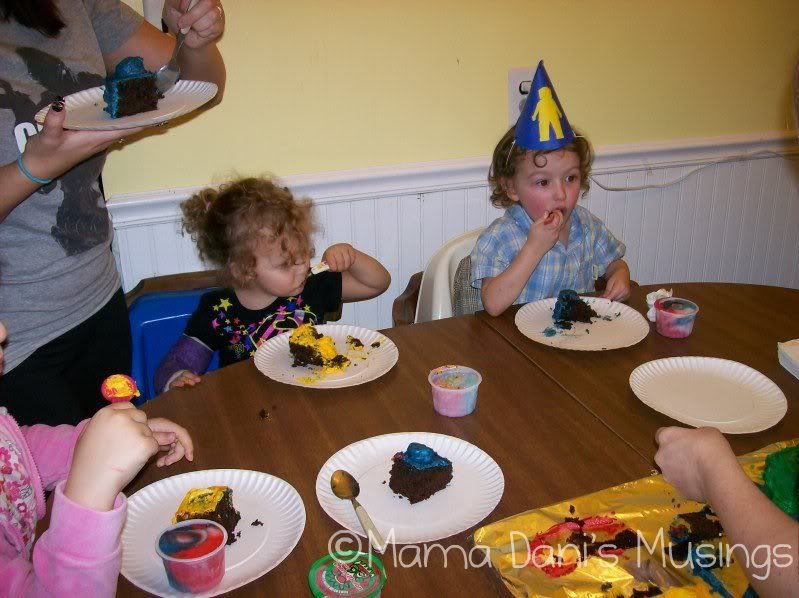 Cousins playing:

Links:
My pinterest board
Invitation
Door sign
Lego blocks for wall
Party hats
Lego man cut outs
Cake
Lego man head marshmallow
*The link for the Lego man head marshmallow is the inspiration but I did it differently. I mixed yellow food coloring with water and painted the marshmallows. When they dried, I drew on the faces with food markers.

Stay up to date by following me on twitter @MamaDaniBlog or "liking" my Facebook page. New followers: Welcome! Please leave a comment to let me know how you found my blog so that I can follow you back!
© Mama Dani's Musings