I'm behind on posting but better late than never, right!? We have a huge picture window in our livingroom. In the past we've used it to display some of the kids art work but I wanted to do something bigger. So, we made a mural! The inspiration came from the
Tissue Paper Stained Glass
project that
Dilly-Dali Art
did.
It started with just the kids putting scraps of tissue paper on the bottom of the window. Then I made the tree trunk and the top of the tree and the kids finished it with the falling leaves.



It was beautiful from the inside during the day.



And just as pretty from the outside at night.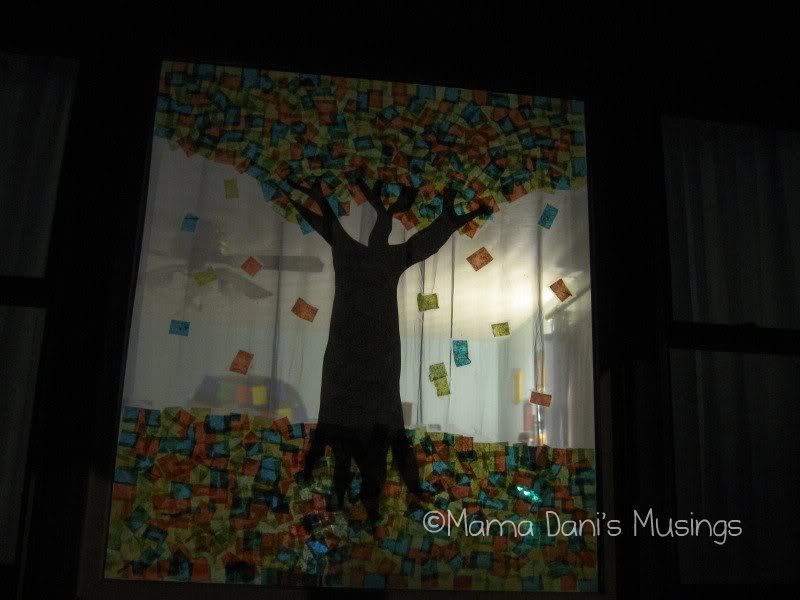 We took it down when the Christmas decorations went up and I'm already brain storming on the winter mural we'll do when the Christmas decorations come down.

Stay up to date by following me on twitter @MamaDaniBlog or "liking" my Facebook page. New followers: Welcome! Please leave a comment to let me know how you found my blog so that I can follow you back!
© Mama Dani's Musings