I love this time of year. And while I love the secular part of Christmas, I'm determined not to let the true meaning get lost. That's why I decided to use a unit about Christmas symbols for our latest lesson plan. I found this
blog post
but was bummed that the link to the lesson plan wasn't working. Thankfully, the author fixed it and provided the new link in the comments. We didn't do all the symbols and I just used the unit as a guideline, adding my own crafts. Here's what we did:
Candles/Lights
John 8:12
"Then spoke Jesus again unto them, saying, I am the light of the world: he that followeth me shall not walk in darkness, but shall have the light of life."
The kids made candle holders out of baby food jars, glue and tissue paper.

Christmas Carols
Psalms 47:6-7
"Sing praises to God, sing praises: sing praises unto our King, sing praises. For God is the King of all the earth: sing ye praises with understanding."
No craft this day. We listened to lots of Christmas music. It's so cute to hear Sean starting to learn the words.
Wreaths
Being a circle, they represent a love that has no end; the love God has for us.
Ok, ok, typical preschool craft here. Wreath ornaments.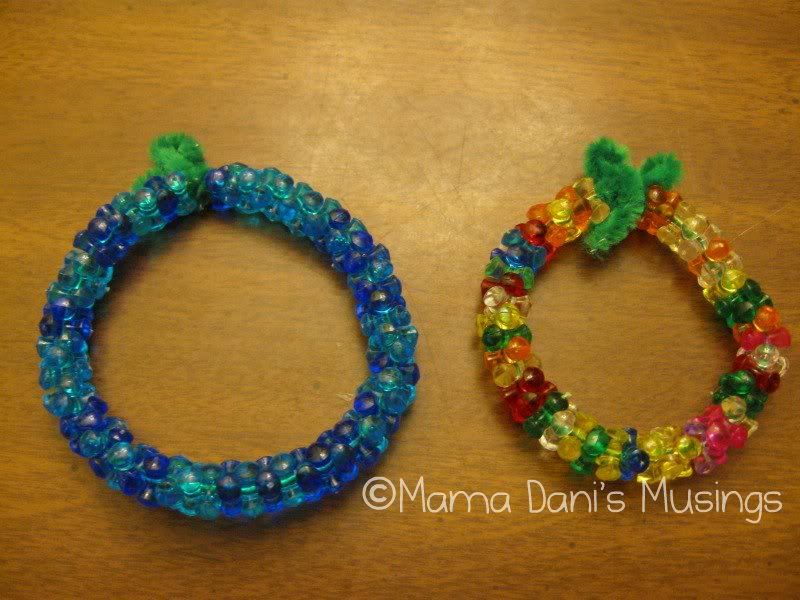 Gifts
The first Christmas gifts were given to baby Jesus by the Wise Men.
Matthew 2:11
"After coming into the house they saw the Child with Mary His mother; and they fell to the ground and worshiped Him. Then, opening their treasures, they presented to Him gifts of gold, frankincense, and myrrh."
Gifts also remind us of Jesus.
2 Corinthians 9:15
"Thanks be to God for his unspeakable gift."
The kids made Christmas gifts for each other. Maddy made Sean a wallet. Sean made Maddy a bracelet, necklace and jewelry box. I suggested that he make a bracelet and he insisted on making the necklace and jewelry box.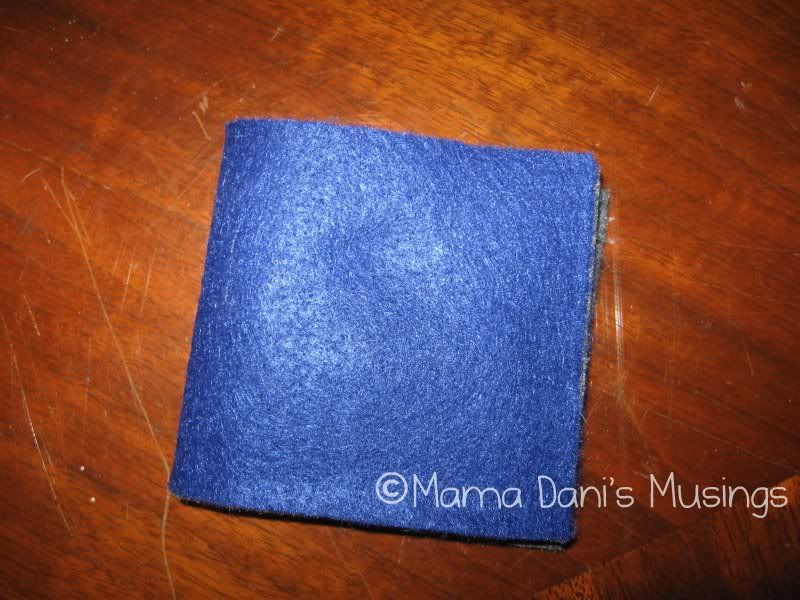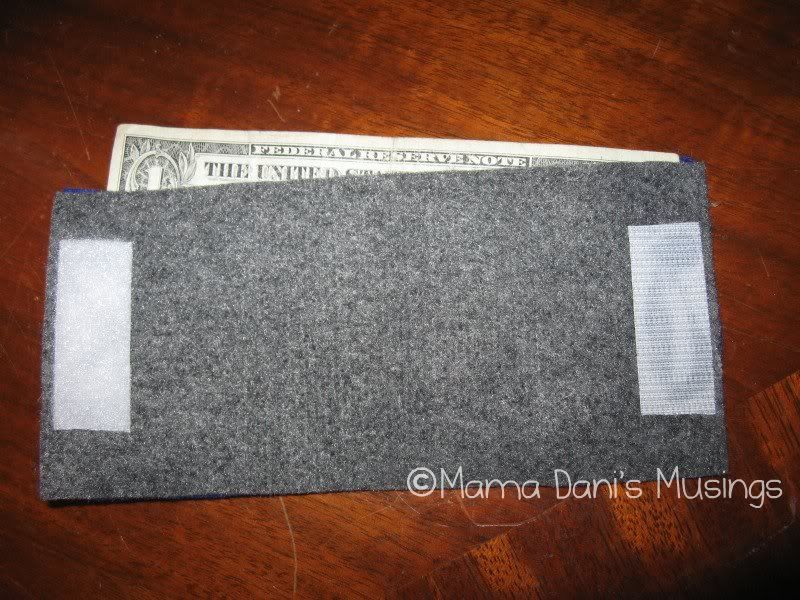 Bells
Bells were put on animals' necks so shepherds could find them when they were lost. God values us just the same. We are never lost to Him.
Psalm 100
"Shout for joy to the LORD, all the earth. Worship the LORD with gladness; come before him with joyful songs. Know that the LORD is God. It is he who made us, and we are his; we are his people, the sheep of his pasture.
Enter his gates with thanksgiving and his courts with praise; give thanks to him and praise his name. For the LORD is good and his love endures forever; his faithfulness continues through all generations."
We made bell necklaces and bracelets. The necklaces are now hanging on the front door...Sean's idea.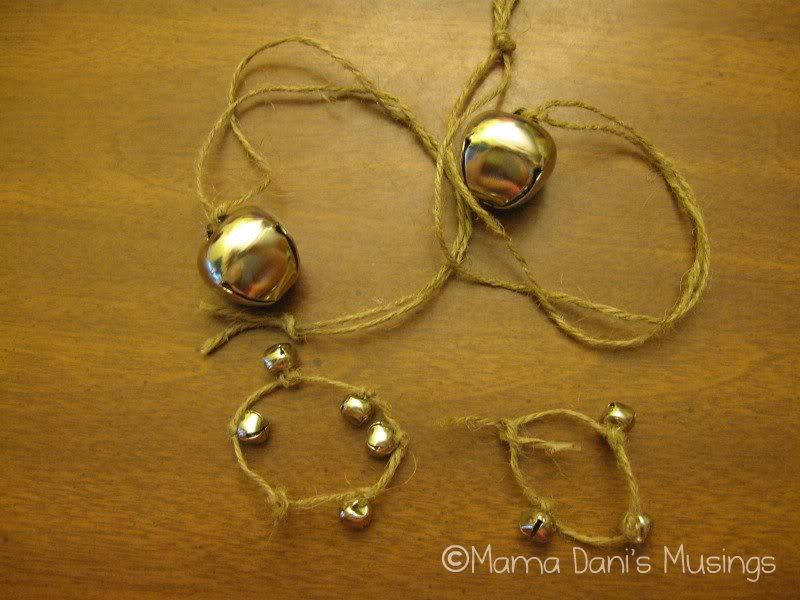 Stars
The star of Bethlehem guided the three wise men to Jesus.
Matthew 2:10
"When they saw the star, they rejoiced with exceeding great joy."
The kids made these beautiful stars that now hang from the ceiling fan in the living room.

Candy Canes
Candy Canes remind us of Jesus because they are the shape of a shepherd's crook while up right and the shape of a "J" when upside down.
Psalm 23
"The LORD is my shepherd, I lack nothing. He makes me lie down in green pastures, he leads me beside quiet waters, he refreshes my soul. He guides me along the right paths for his name's sake. Even though I walk through the darkest valley, I will fear no evil, for you are with me; your rod and your staff, they comfort me."
Sean insisted that since it will be Jesus's birthday, we had to make a birthday cake for him so we made a candy cane cake.


Stay up to date by following me on twitter @MamaDaniBlog or "liking" my Facebook page. New followers: Welcome! Please leave a comment to let me know how you found my blog so that I can follow you back!
© Mama Dani's Musings