My little guy is all boy and one of his favorite things is tools and building. It wasn't too surprising when he asked to spend his birthday money at the workshop (aka Lowes). We found some kid sized tools and a kit for him to make his own toolbox. He couldn't get started on this project fast enough!!
Daddy helped with this lesson. Reading the "unstructions" first: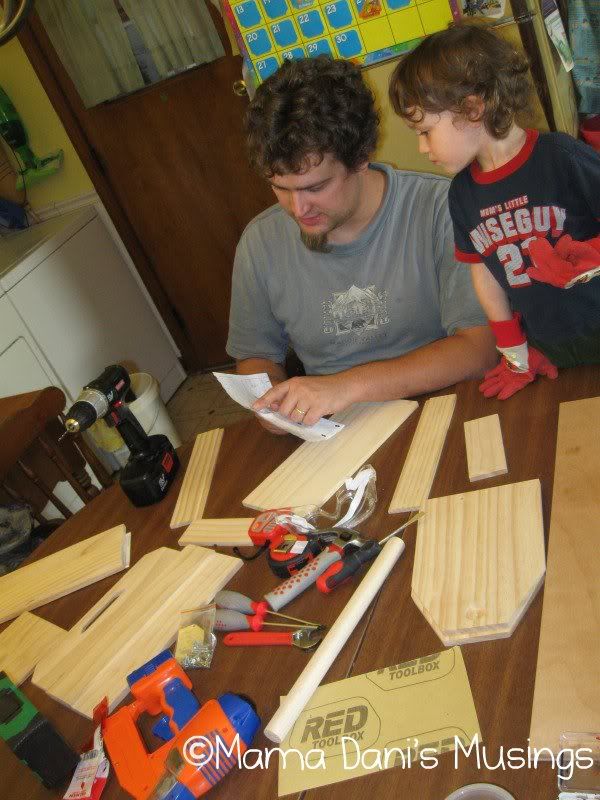 He was beyond excited when he got to help with daddy's drill!
All finished!!
Daddy and I added to this by making Sean an activity board for him to use his tools on. I designed it with inspiration from this
pin
and this
pin
and daddy put it together.

Stay up to date by following me on twitter @MamaDaniBlog or "liking" my Facebook page. New followers: Welcome! Please leave a comment to let me know how you found my blog so that I can follow you back!
© Mama Dani's Musings