We welcomed the elf on the shelf into our home again this year. The kids are getting into it more this year so Elfy (as Maddy's calling him) is having more fun. Here are a few places we caught him so far:
The first sign of mischief was when he climbed up onto our family picture and drew on Sean's face!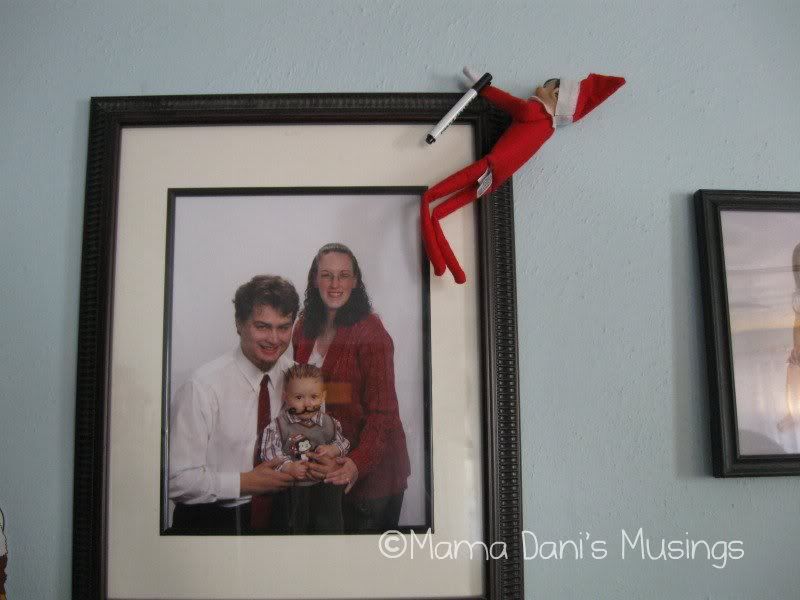 The next morning was calmer. He sat and read some of his favorite nursery rhymes.



But then to our shock, he TPed our tree!!



Sean found it funny when he found Elfy in lounging in his stocking
(or socking as he calls it).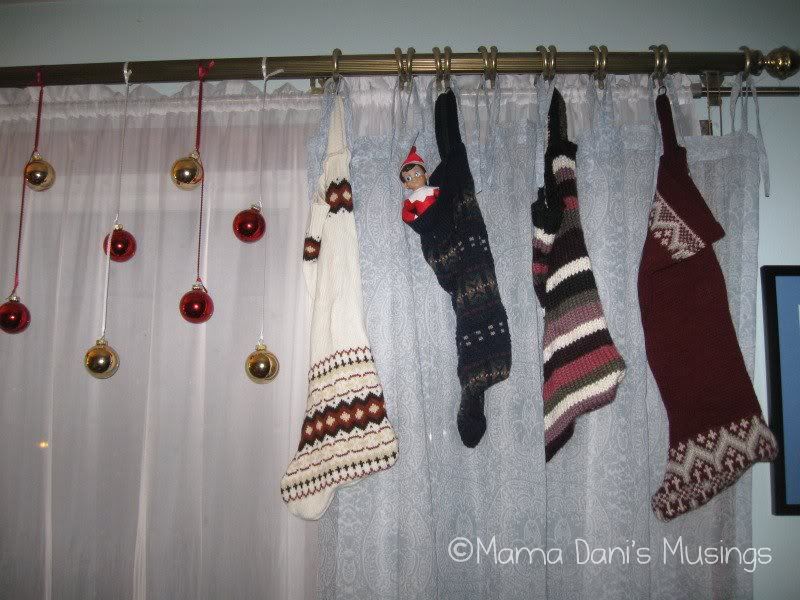 This is how we found him this morning. I wonder if he thinks we don't have enough decorations up..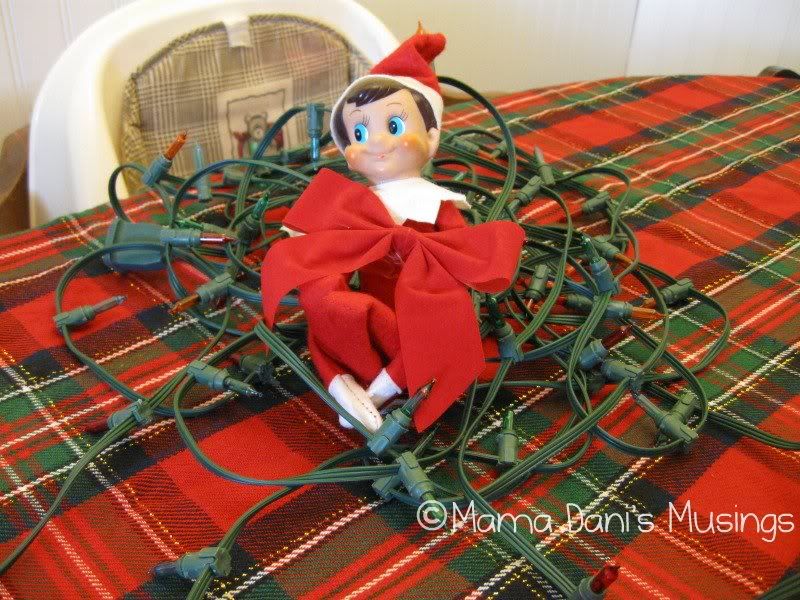 Looking for more elf mischief? Check out this
blog
.

Stay up to date by following me on twitter @MamaDaniBlog or "liking" my Facebook page. New followers: Welcome! Please leave a comment to let me know how you found my blog so that I can follow you back!
© Mama Dani's Musings