We continued learning about dinosaurs this week but another busy week prevented us from doing all the activities I thought we would do. Most of this unit (Sean's choice) ended up being library books (boy do they have a lot on dinosaurs!) and these flash cards I found in the dollar section at Target:
The activity that we did get to was inspired by
this blog post
.
The kids started out making prints:



T-rex made the best:



Then they shifted gears and started painting the dinosaurs:



Which turned into body painting: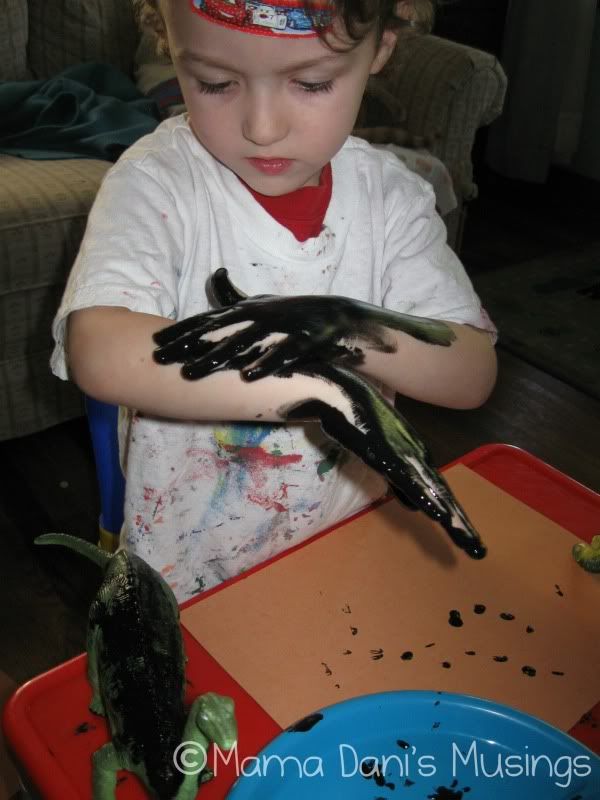 They were going to make these
dinosaur feet
but then I thought about our hardwood floors and didn't want more cracked heads. We will be making these
dinosaur eggs
. We just ran out of time this week.
If you missed it, last week, we had a
dinosaur lunch
and an
ice dig
.

Stay up to date by following me on twitter @MamaDaniBlog or "liking" my Facebook page. New followers: Welcome! Please leave a comment to let me know how you found my blog so that I can follow you back!
© Mama Dani's Musings