We're welcoming autumn today with some autumn food.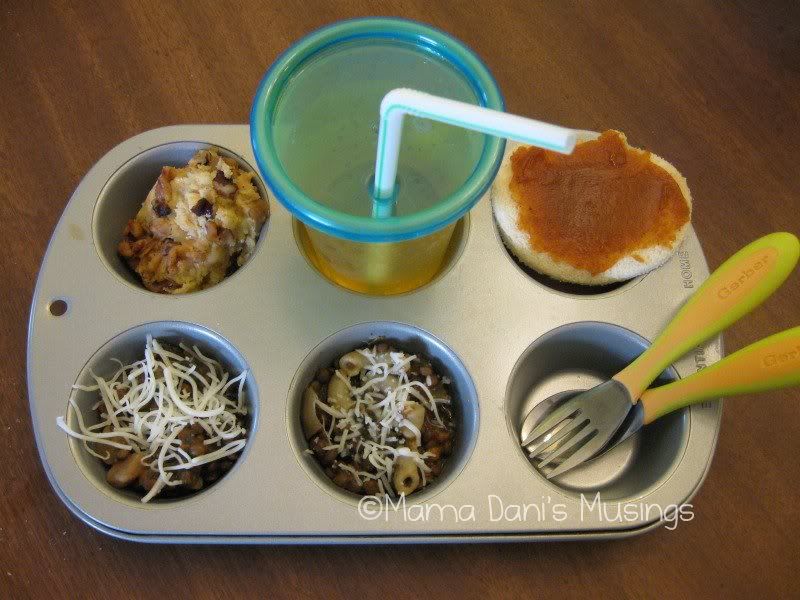 Pumpkin dump cake, pumpkin shaped toast with pumpkin butter,
Minestrone soup...and not pictured because I almost forgot it, cranberries.
Another change: the kids decided they wanted pumpkin nutella muffins instead of the pumpkin dump cake for dessert.


More Muffin Tin Monday ideas:



Stay up to date by following me on twitter @MamaDaniBlog or "liking" my Facebook page. New followers: Welcome! Please leave a comment to let me know how you found my blog so that I can follow you back!
© Mama Dani's Musings