Halloween is right around the corner so we spent the last 2 weeks decorating the house. The best part about all the decorations is they didn't cost us a dime to make. We had everything already laying around the house and a lot of the supplies are recycled materials. Here's what we did:
One of my favorites is our door decoration. I took a black trash bag (that someone gave us hand-me-downs in none the less), and cut the draw string off and cut the sides to make it flat. The kids then added lots of white hand prints. I finished it off with "Happy Halloween" in orange pant.



Another area of the house that we like to decorate is the big picture window. We combined the coffee filter spider webs from The Artful Parent and egg carton spiders to create these. They really look neat from the outside at night with the lights shinning through the shear curtains we have.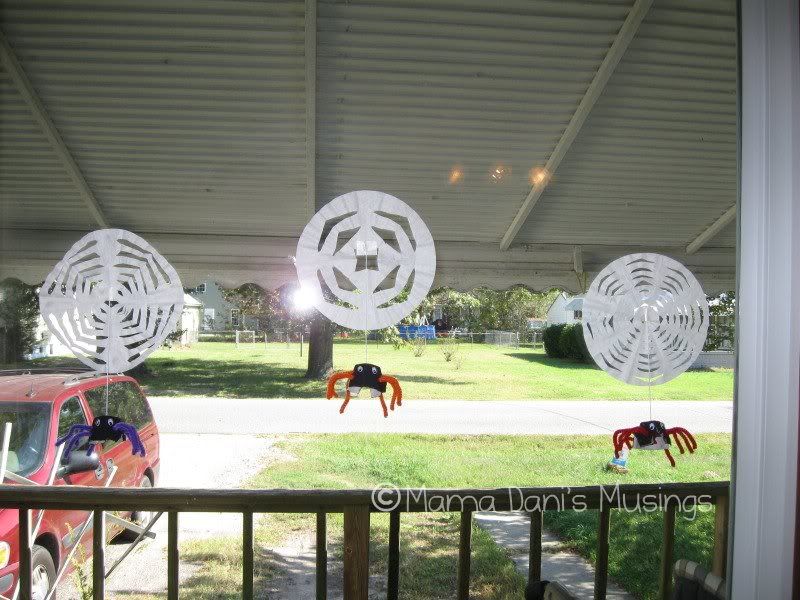 These little ghosts were great scissor practice for the kids. They are just tissues with fringes cut around the edges. The heads are just cotton balls tied into place with spooky faces drawn on too.



The kids are being ghosts for this Halloween so Sean and I used the left over fabric to make these mummies.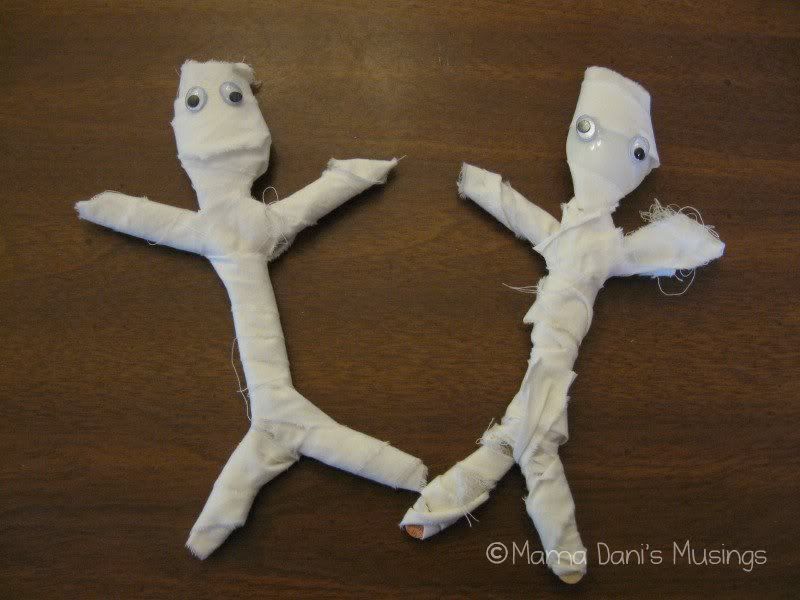 Last but not least, Moms Like Me's post were the inspiration for our bats.

What are you doing to get ready for Halloween?

Stay up to date by following me on twitter @MamaDaniBlog or "liking" my Facebook page. New followers: Welcome! Please leave a comment to let me know how you found my blog so that I can follow you back!
© Mama Dani's Musings