This week Sean decided he wanted to learn about dinosaurs so that's what we started on. We didn't do nearly as much as I thought we would because
Sean's ER trip
and
my ultrasound
. I have a list of activities for next week to continue this lesson. This post will be about one of the activities that we did get to this week: the dinosaur ice dig! This activity was inspired by this
pin
/this
blog post
. I should have done what they did and used paper cups because it would have been easier to get the ice out. The kids had a blast anyways! I used the plastic dinosaurs the kids have gotten at the doctor's office and froze them in plastic cups. These dinosaurs float so I had to put the tops on the cups for this to work. We enjoyed this project so much that I didn't realize that I wasn't getting good pictures. If you look past the blurriness, you'll get the idea and see how much fun they had.
Both kids got a set of tools:
Spoon, fork, water (room temp and hot), medicine dropper and salt.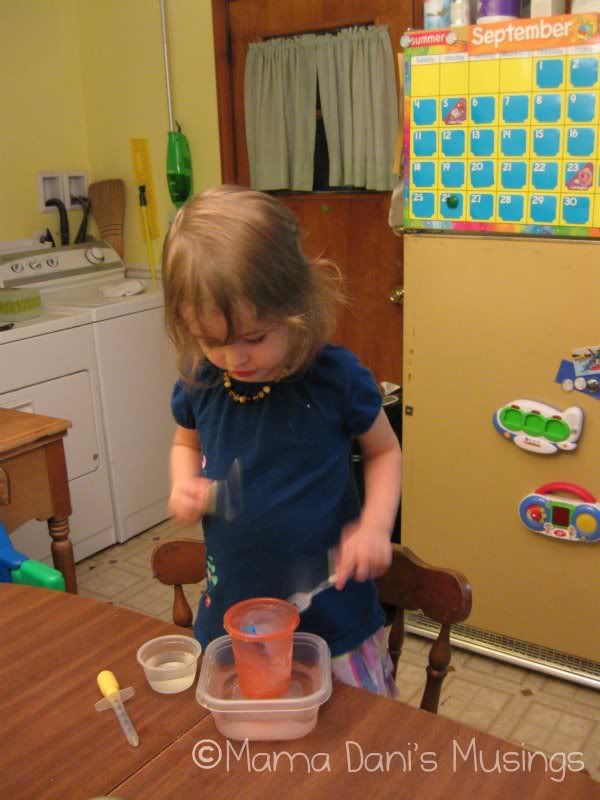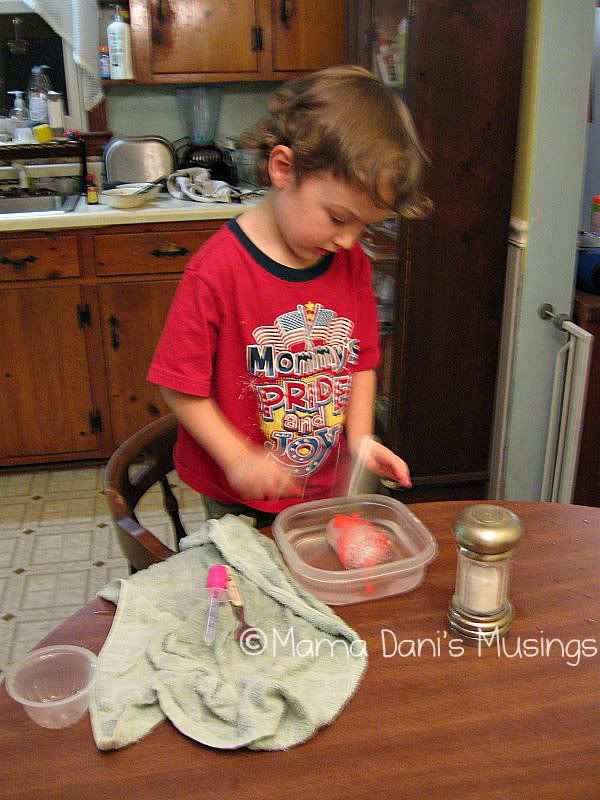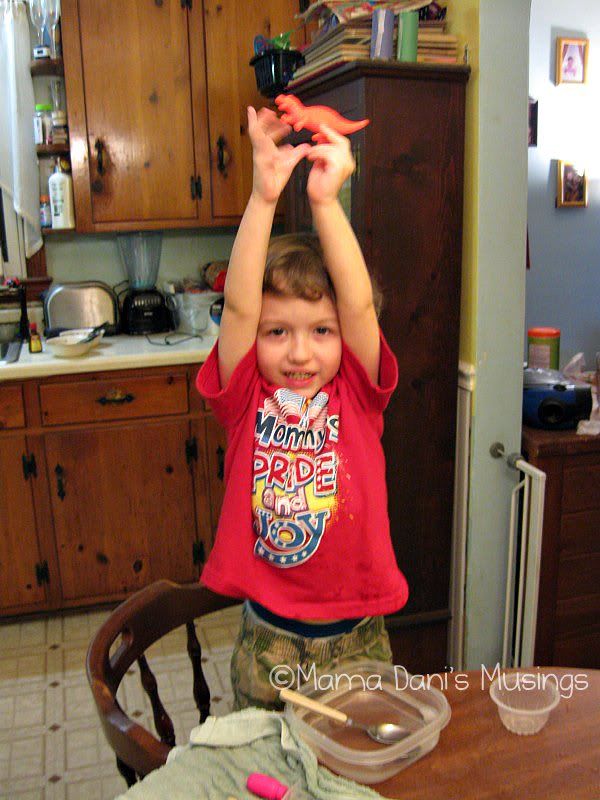 Stay up to date by following me on twitter @MamaDaniBlog or "liking" my Facebook page. New followers: Welcome! Please leave a comment to let me know how you found my blog so that I can follow you back!
© Mama Dani's Musings