There wasn't a theme to today's lunch. The Jack-o-lantern sandwich goes with the fact that we're talking about pumpkins/Jack-o-lanterns this week. The
roasted sweet potatoes
were just a recipe that I really wanted to try.
Surprisingly, the sweet potatoes stole the show!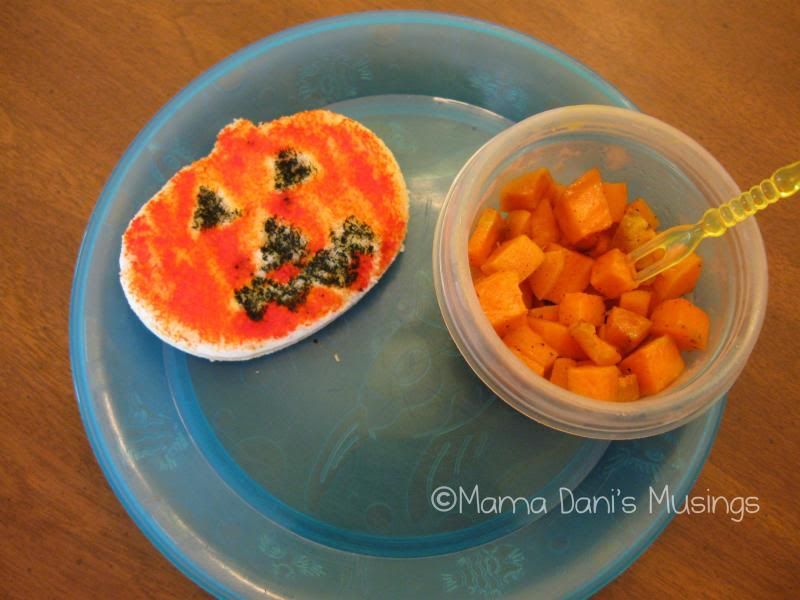 Stay up to date by following me on twitter @MamaDaniBlog or "liking" my Facebook page. New followers: Welcome! Please leave a comment to let me know how you found my blog so that I can follow you back!
© Mama Dani's Musings