I have a tendency for my blood sugar to drop (hypoglycemia) and it's worse when I'm pregnant. So, when I'm pregnant, I try harder to eat well and to eat often to avoid problems. Healthy snacks are not as easy as meals, especially if you're looking to keep your budget under control. Today I decided to make some trail mix that I could munch on between meals.
I didn't use specific quantities of these ingredients. I just eye balled it.
Dried blueberries
Almonds
Walnuts
Granola
Chocolate chips (dark chocolate would have been best but I went with semisweet)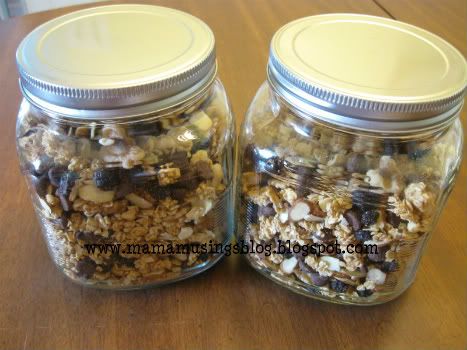 Stay up to date by following me on twitter @MamaDaniBlog or "liking" my Facebook page. New followers: Welcome! Please leave a comment to let me know how you found my blog so that I can follow you back!