This week were adding math into our curriculum so we had a numbers lunch.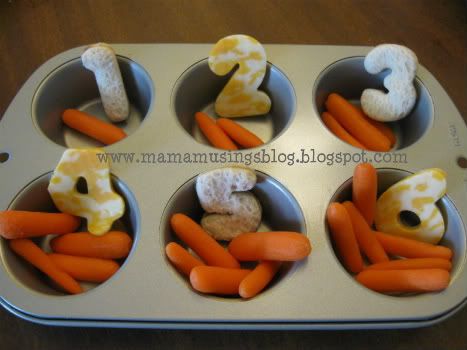 Sandwiches and cheese cut out into numbers and baby carrots.

More Muffin Tin Monday ideas:



Stay up to date by following me on twitter @MamaDaniBlog or "liking" my Facebook page. New followers: Welcome! Please leave a comment to let me know how you found my blog so that I can follow you back!