We had a pretty lax school week this week so I thought I'd share a project we did. We made homemade bath paint.
It's very simple. Just mix together the following ingredients:
1/3 cup liquid soap (I used tear free shampoo in case of accidents)
1 tbsp cornstarch
food coloring
The kids loved it!!

They started out finger painting but the paint wasn't thick enough.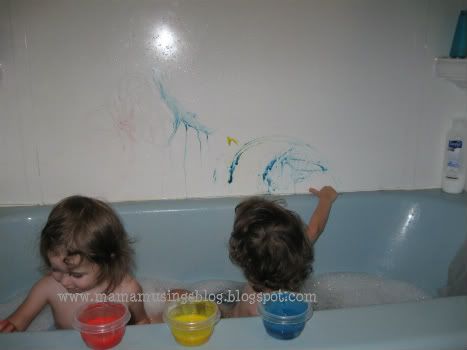 Sponge brushes worked much better!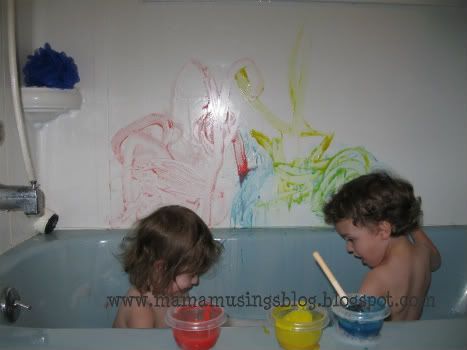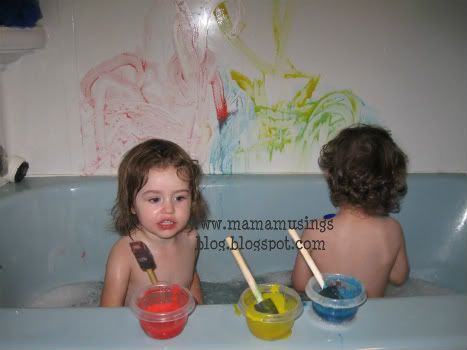 Stay up to date by following me on twitter @MamaDaniBlog or "liking" my Facebook page. New followers: Welcome! Please leave a comment to let me know how you found my blog so that I can follow you back!