Maddy is not afraid to get dirty. Actually, she's drawn to it. Digging in the dirt:



This week, Sean got introduced to the Sunday comics: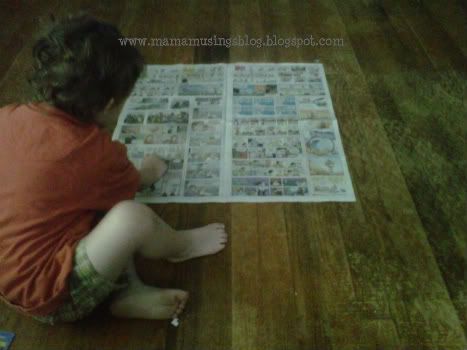 Stay up to date by following me on twitter @MamaDaniBlog or "liking" my Facebook page. New followers: Welcome! Please leave a comment to let me know how you found my blog so that I can follow you back!