I intended this to only be a week curriculum but with us getting a horrible stomach bug, last minute things for Maddy's birthday party and then the nice weather that got us out of the house, it turned into a 3 week curriculum. We talked about different aspects of spring: warmer weather, animals and the sun being out longer. But the topic we spent the most time on was plants.
Here's what we did!
Painted flower pots!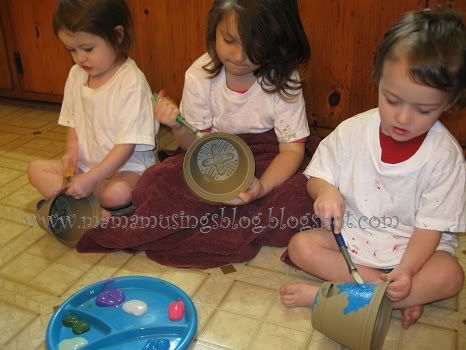 Then we put some yams in the window so we could watch them sprout.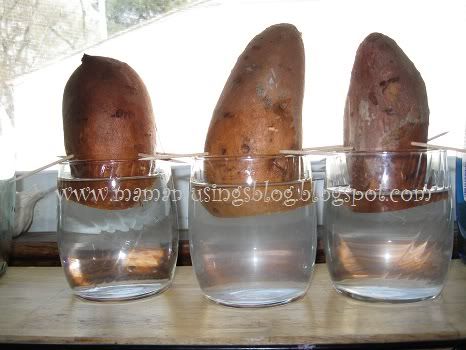 By week 3 we saw some sprouts!

I found some cute mini terracotta pots that came with seeds and soil at Target. I love the dollar section! I bought a few.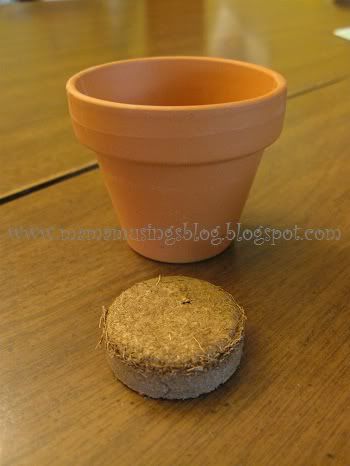 We had one mishap though...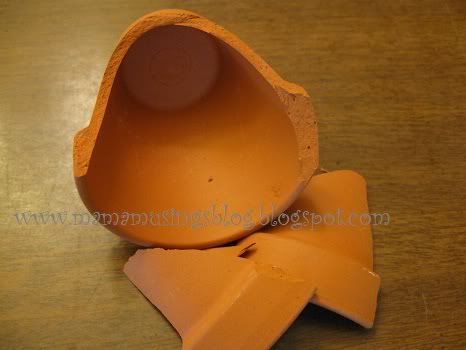 First step was to add water to the soil so it could expand.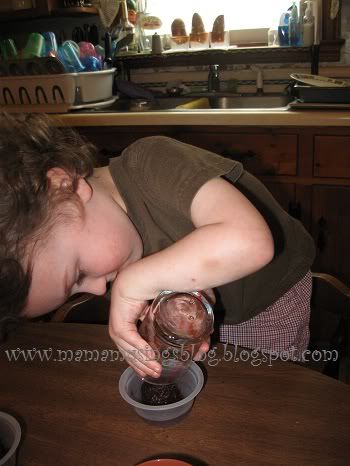 Then it was time to plant the seeds. In the small pots we planted tomatoes, parsley and sweet peppers. In the little bit bigger pots, we planted strawberries and sunflowers.
The seeds varied in size. Great opportunity to get the magnifying glasses (another Target $1 find!) out and compare.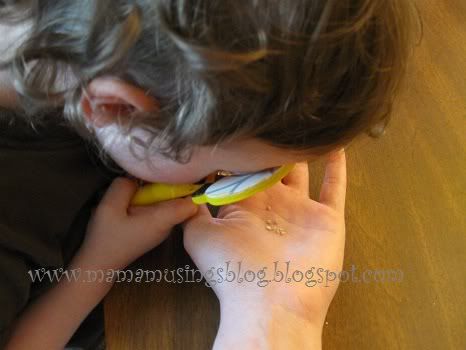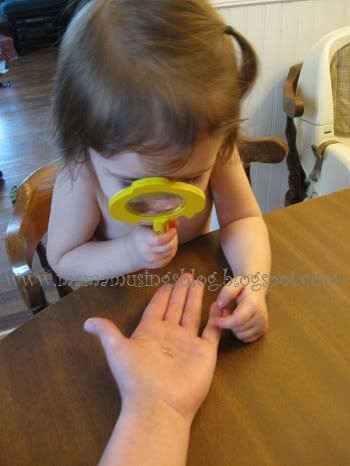 All planted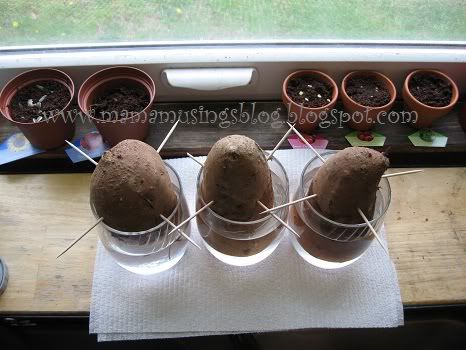 Lastly, we made sun catchers!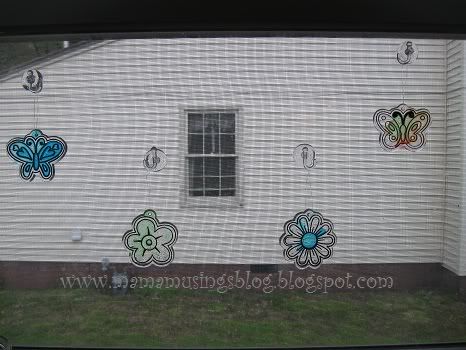 Book list:
Spring Across America - Seymour Simon
Spring - Ron Hirschi
Kids picks:
Degas and the Dancer - Susan Goldman Rubin
--picked by little ballerina Maddy
Captain Flinn and the Pirate Dinosaurs - Giles Andreae and Russell Ayto
--Sean's 2 favorite things!!
Monkey Do! -Allan Ahlberg and Andre Amstutz
Prancing Dancing Lily - Marsha Diane Arnold
Home - Jeannie Baker