This week was really the first week of a 2 week Earth Day theme. I introduced them to ecosystems. What better way than to make them! Well, little versions anyways. We made 3
terrariums
.
So here's what we did:
Desert
Deserts can either be hot or cold but for the sake of simplicity, we only talked about hot ones. Deserts are hot, dry, have sand, cactus, camels, lizards and other plants and animals that like hot and dry climates.
The terrarium
First step is the rocks.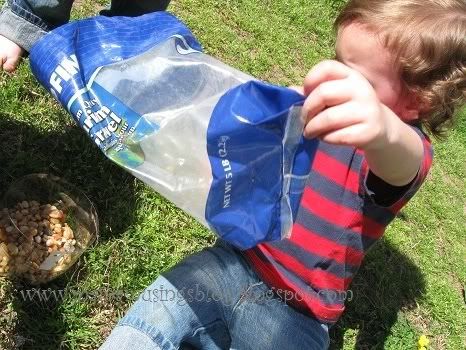 I got a little upset when the flower fell of the cactus when I was planting it.
Then I noticed the huge glob of hot glue.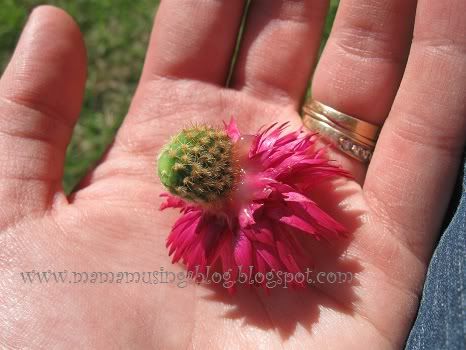 Wetlands
Wetlands consist of swamps, marshes and bogs. The ground there is wet. There you can find cattails, Venus Fly Traps, Cypress, Spanish moss, beavers, ducks, dragonflies and more.
The terrarium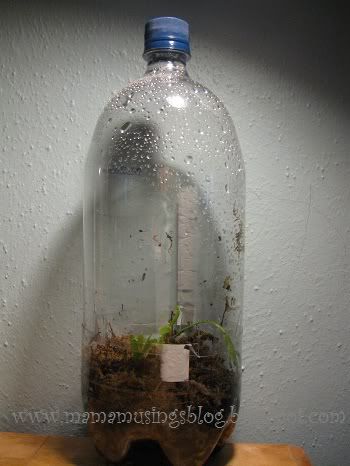 You can't have a Venus Fly Trap and not feed it!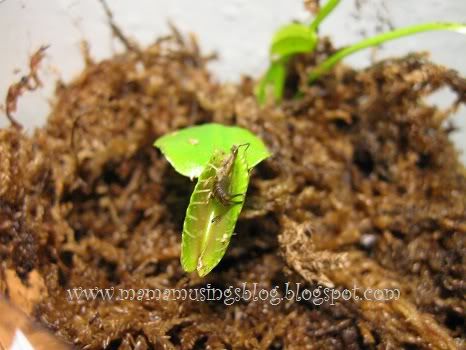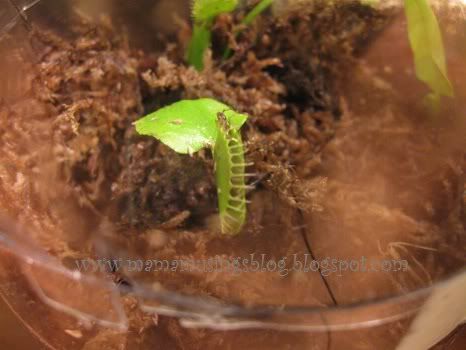 The bug ended up getting out.
He's still in the terrarium so maybe he'll eventually get eaten.
Forrest
There are several kinds of forests but we narrowed it down to just temperate forests. Forests have lots of trees, grasses, moss, birds, squirrels, raccoons, deer and more. Forests have layers: canoy layer, understory layer, shrub layer, herb layer and soil layer.
The terrarium
This was actually the first one we did but it was my favorite. So, I saved the best for last!

Adding the rocks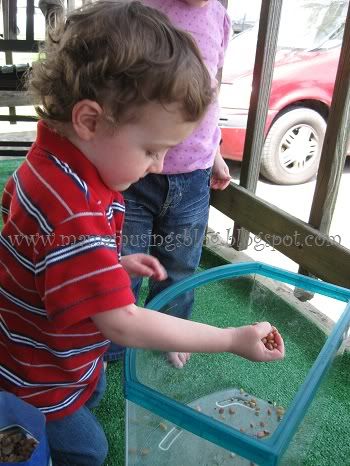 Learning about the plants



The finished product:
In one of the books, Sean saw a bridge. He said our forest HAD to have one.

Books
For my research:
The Bonsai Specialist - David Squire
The New Terrarium - Tovah Martin
For the kids:
Temperate Forest - Elizabeth Kaplan
Our Living Forests - Allan Fowler
America's Wetlands - Marianne D. Wallace
Explore the Desert - Kay Jackson
Hot Deserts - Wendy Pfeffer
Kids' picks (2 trips to the library):
Bath Time! - Naomi Kleinberg
Madeline Loves Animals - Jogn Bemelmans Marciano
Sunshine Makes the Seasons - Franklyn M. Branley
Moo, Baa, LA LA LA! - Sandra Boynton
Chicka Chicka Boom Boom - Bill Martin Jr and John Archambault
Bugs! - David T. Greenberg
The Secret of Blackbeard's Treasure - Mary Maden
Two's Company - Shirley Greenway
A Lighthouse Adventure - Mary Maden
The Going to Bed Book - Sandra Boynton
Lemons and Lemonade - Nancy Loewen
Curious George Neighborhood Friends