Two big milestones happened this week!
We started potty training Maddy! Potty, TV and super hero capes go together, right?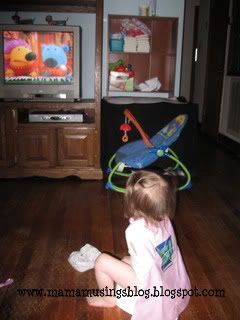 And Sean gained independence! He made major improvement at dance by spending a little bit of time in class without me. I think story time has helped him with that. Here's him (blue shirt) all the way in front at story time.