This past week we welcomed a couple new pets into our home...rats!! Or raps as Maddy calls them.
This is Templeton and he is about 5 months old.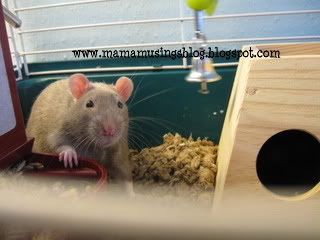 This is Rizzo and he is about 2 1/2 months old.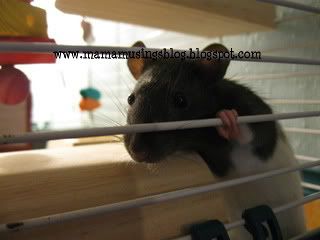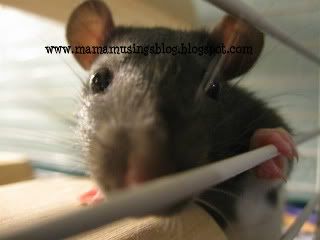 Templeton is tamer than Rizzo but with daily handling, I'm sure Rizzo will become just as comfortable with us. He's very curious!
We started out with them in a cage that we housed a Guinea Pig in a few years back but soon realized that it was too small for them. I then found a really good deal on a big bird cage and that's now their new home.