This week I found a recipe for maple bacon waffles. It sounded too good not to try. ...So I did! Yummy!!
The recipe can be found here.
What you'll need:
Bacon
All-purpose flour
Baking powder
Salt
Milk
Egg
Maple syrup (make sure to get the good kind!!)
Butter
Yummy bacon!



Add that yummy bacon to the batter at the last minute...I could have added more..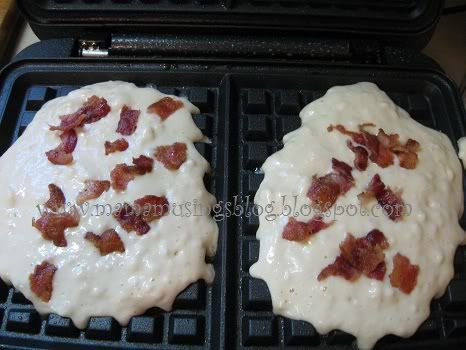 And enjoy!!