We had a routine of Sundays being our family breakfast. We've gotten out of that routine. In the meantime I've been reading
Aleacia's Pancake Sunday
. I've decided that it's about time that we get back into family breakfast on Sunday! I like pancakes but I can not get the hang of making them. Plus, I couldn't completely take Aleacia's idea. I love waffles and found a waffle maker on freecycle. I got it awhile back and it's sat, unused. So today, I got it out and tried my hand at making waffles! It's not nearly as difficult as you'd think and fresh waffles are much better than frozen waffles!
I started with a
basic recipe
.
You'll need:
All purpose flour
Whole wheat flour
Baking soda
Baking powder
Salt
Sugar
Eggs
Butter
Buttermilk
Vegetable spray
Dry ingredients: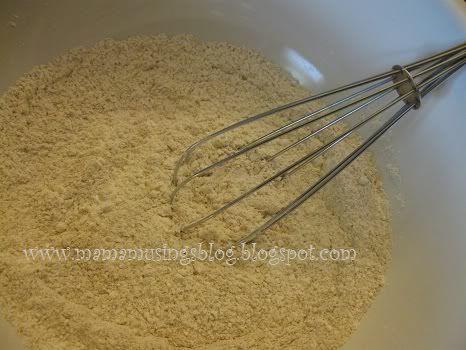 Wet ingredients:



Fold together: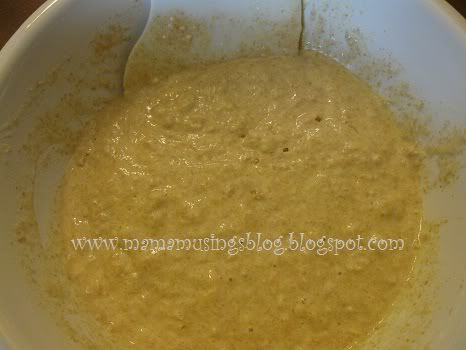 Now it's time to cook!! I got my waffle maker from freecycle so I didn't have a manual.
I had to do trial and error.

Too little batter: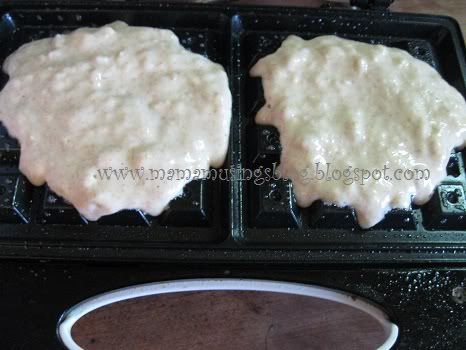 Too much!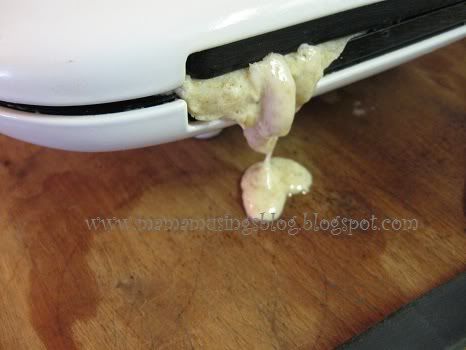 I did end up getting the hang of it. Ripe bananas make a yummy topping!



It's important to note, you must have good syrup! Like pure maple syrup from St Johnsbury, VT!

Eek!! We need more!!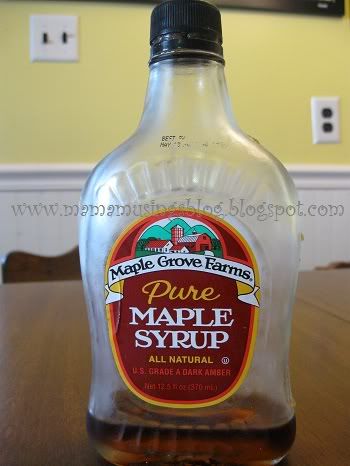 Time to eat!