Here's a sneak peak into something we're going to try making a regular next week...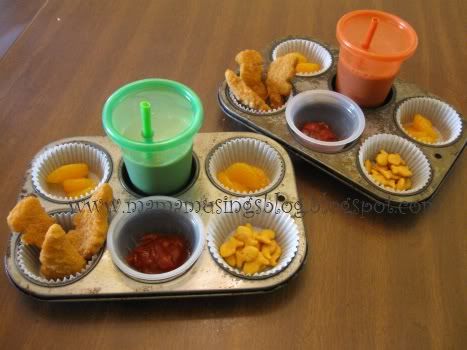 (I will be getting better muffin tins but I just worked with what I had today.)

Sean says he loves "cupcake lunch".
Thank you Aleacia for telling me about Muffin Tin Mom!
So check back Monday for Muffin Tin Monday!