Halloween week! What a fun and busy week. I had a couple crafts lined up for this week but Sean wasn't interested. So, we just enjoyed the week. We had a few Halloween books checked out from the library and then the Halloween festivities.
We carved pumpkins. Maddy got into it more than Sean. Sean told us "It's too yucky".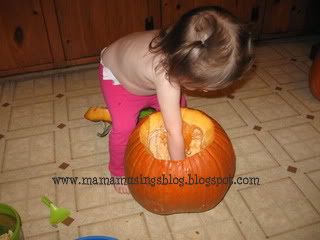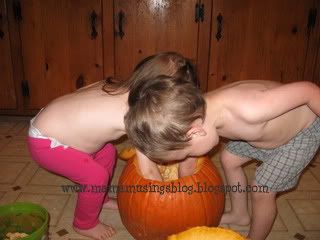 Poor Maddy dropped a slippery seed and spent a good 15 minutes trying to pick it up.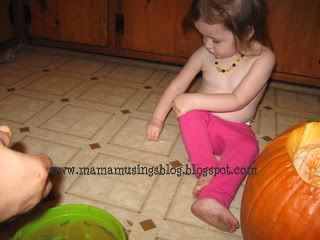 The finished products: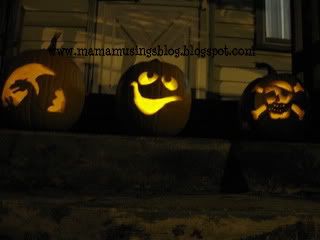 We had a Halloween party Friday night and then Sean got to wear his costume to dance on Saturday morning.
And we can't forget Trick-or-Treating!! This was the first year Sean actually got into it. Maddy took right to it. She went running, trying to drag me down the street.
This week's reading:
Boo! It's Halloween -Wendy Watson
Dinosaur dreams -Allan Ahlberg
The three little witches storybook -Georgie Adams