This we continued working on the letters A,B and C. Our theme was Autumn. Unfortunately, it rained all week so we couldn't do as much outside as I had hoped. We did manage to get out and collect leaves for leaf rubbings. We may revisit this theme a little b/c it's just now getting cool and the leaves aren't really changing colors yet.
Leaf rubbing: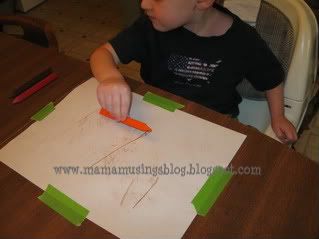 Sean's art work this week. He loved making the hand print autumn tree.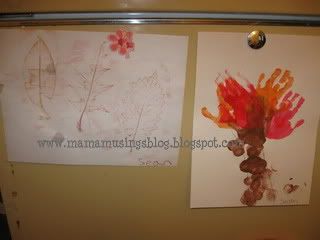 He also loves his abacus. Right now we're just using it to count with.
This week's reading:
By the Light of the Harvest Moon -Harriet Ziefert
Fall is Not Easy -Marty Kelley
Fall -Ron Hirschi