The Polyphemus Moth is another one that we didn't raise but released. The end of last October, my dad had found a good size caterpillar. He put it in a jar with a leaf and brought it home to me. By the time I got it, it had already made it's cocoon. By my dad's description of the caterpillar we thought that it was probably a Luna Moth. Because it was already October, the caterpillar over wintered in our butterfly tank on our porch. Today, it finally emerged! As it turns out, it wasn't a Luna Moth but a Polyphemus Moth. Both look very similar when they are caterpillars and cocoons.
Polyphemus Moth plants hosts:
The cocoon last October: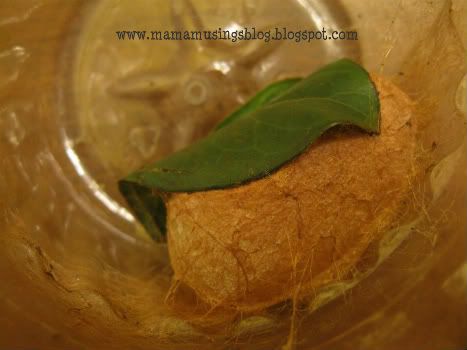 Just emerged, wings haven't inflated yet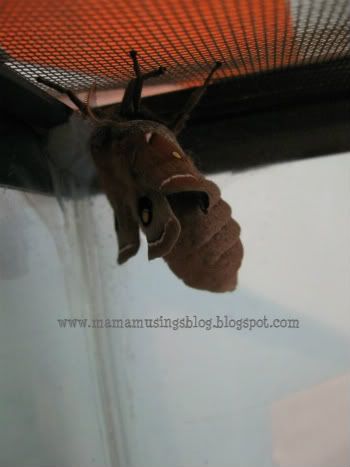 The little hole it made in it's cocoon
The release: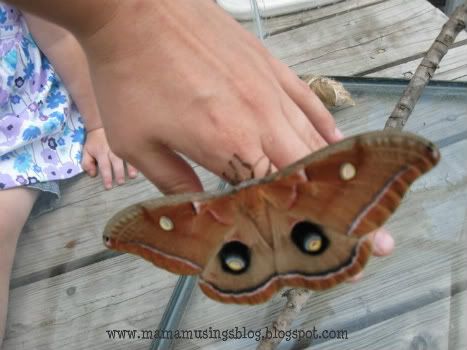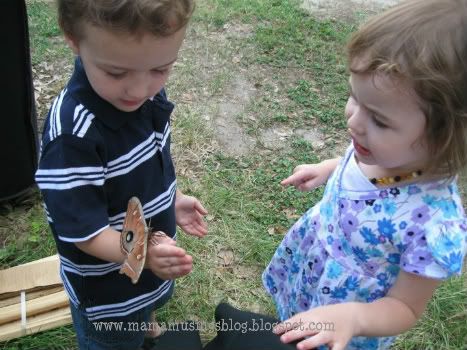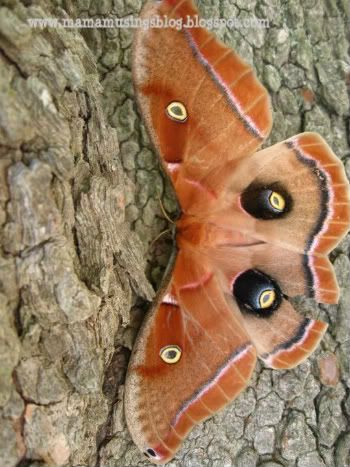 It's a girl! Her antennae would be fuller if she were a he.