This Friday we were planning on learning about George Washington as part of week on the
USA and presidents
but a simple question changed that. Christianna asked me "Why is the wind blowing?" So we found out!
Before we did our wind craft, we had a visit from
Aleacia and her girls
!
After they left and after naptime, we made windsocks from plastic bottles and old shirts.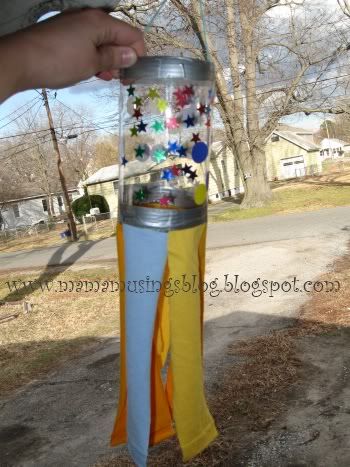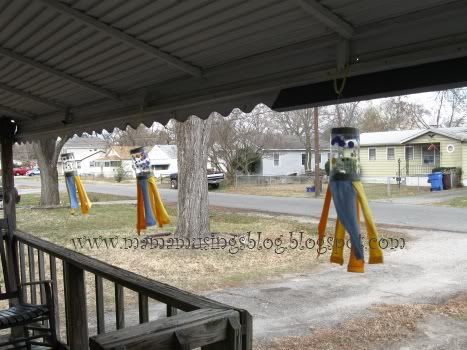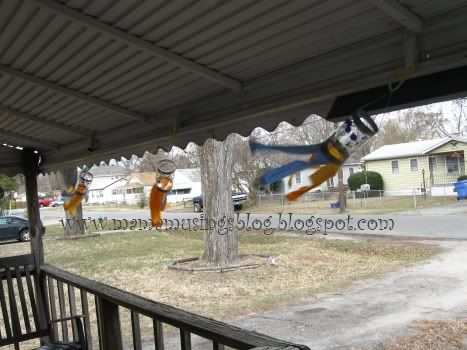 Checking out their work.

Then we spent some time out in the nice weather.