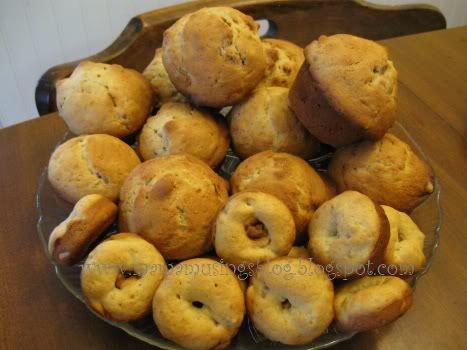 I LOVE banana nut bread and have found the perfect recipe! Today I added a twist...mini banana nut donuts (and muffins)! Don't they look good!? They smell and taste even better! To make the donuts, you'll need
this pan
.
Here's what you do:
Ingredients:
2 1/2 cups all purpose flour
2 teaspoons baking powder
3/4 teaspoon salt
1/2 teaspoon baking soda
3 very ripe bananas
1/4 cup milk
2 teaspoons vanilla extract
1/2 cup butter (1 stick) softened
1 cup sugar
2 large eggs
1 cup nuts
Preheat the oven to 350*F.
You will need 3 bowls.
In the first bowl you will beat the butter and sugar until light and fluffy. Then beat in the eggs one at a time.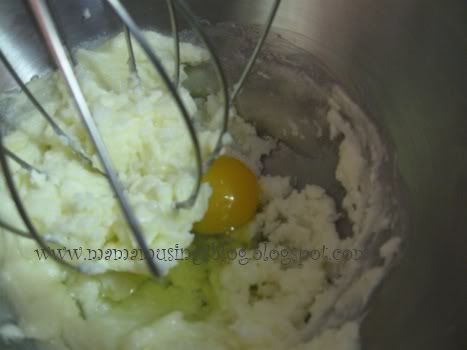 In the second bowl, combine the flour, baking powder, salt and baking soda.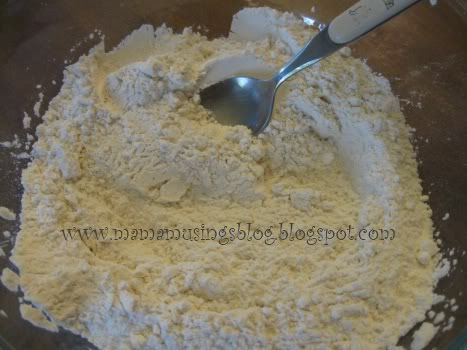 In the third bowl, combine the bananas, milk and vanilla.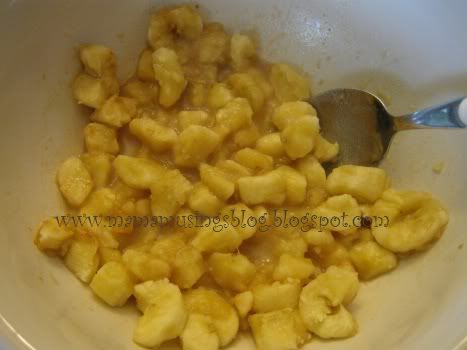 Set your mixer to medium and alternate adding in bowl 2 and 3 into bowl 1..beginning and ending with the flour mixture. Occasionally scrape the bowl. Beat just until blended.
Next, fold in the nuts. I used pecans.
Bake for:
10 minutes for donuts
20 minutes for muffins
1 hour 10 minutes for bread
Cool in pan on wire rack for 10 minutes then remove from pan and cool completely on a wire rack
Lastly, make yourself a cup of coffee and enjoy!