Monday was President's Day so what a better week to talk about the USA and presidents! Our mini topics were George Washington, Abraham Lincoln, Barack Obama, flag and presidents in general.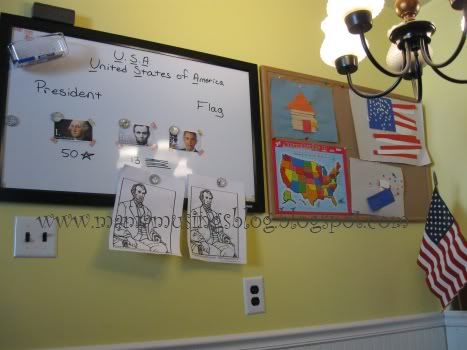 We started the week talking about the flag. The older kids made a flag while the younger kids practiced pasting red, white and blue paper and sticking start stickers on paper.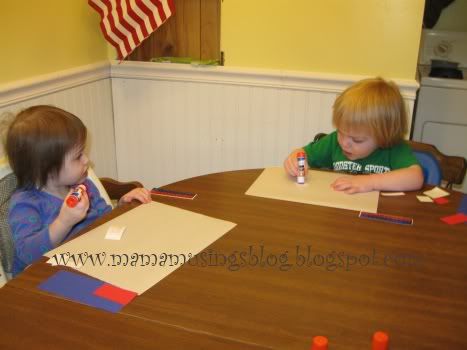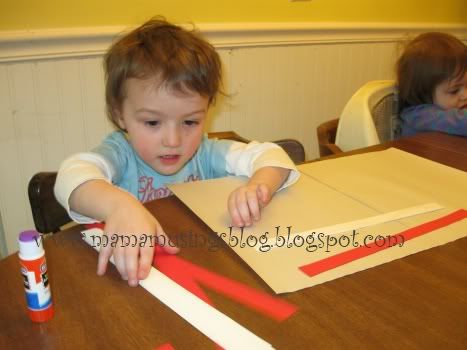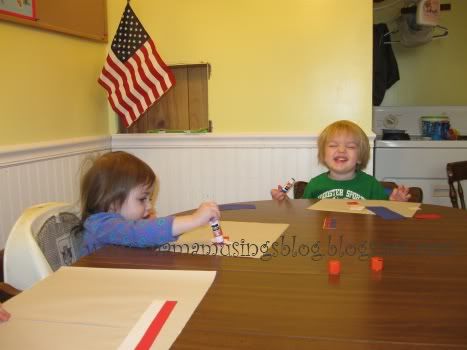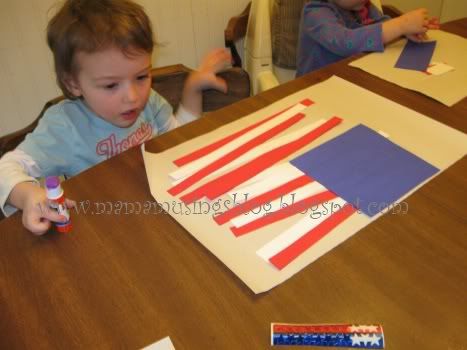 Christianna's and Aiden's work since theirs goes home instead of staying on the board.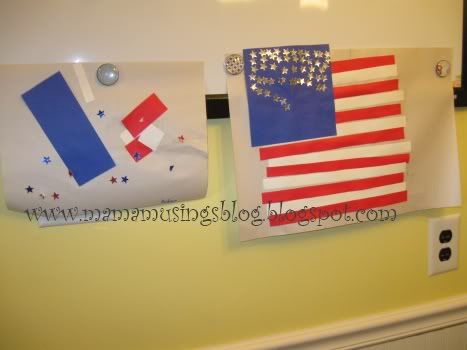 We talked about how George Washington was the first president and how Barack Obama is president now. For Abraham Lincoln, we made log cabins and colored a portrait of him.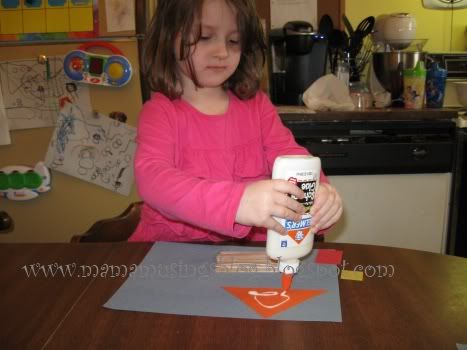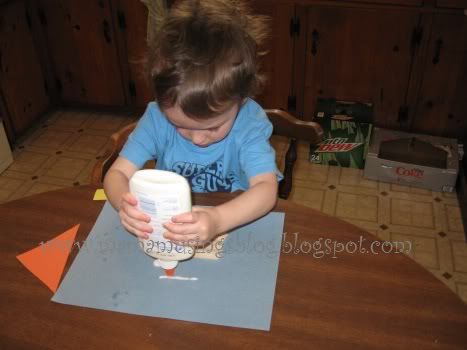 Sean sayings from this week:
""Bracky" is president, he lives in the White House and works in the Oval."
When told that Abraham Lincoln was the president during the civil war: "How a war? He sleeping in his room in oval white house."
When shown a picture of the Lincoln Monument: "I see rusty man!"

I thought I'd just throw in this nap time picture...so peaceful!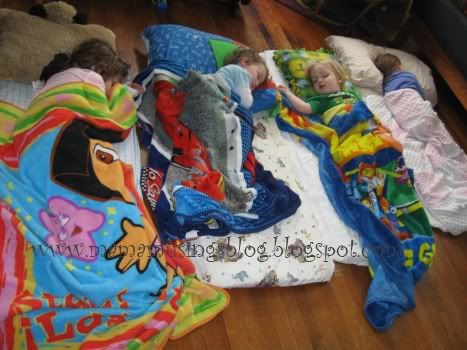 Friday was an off topic day. More about it
here
.
Reading List
Know Your Government: President - Jacqueline
Washington's Birthday - Dennis Fradin
Lincoln's Birthday - Dennis Fradin
Pete For President - Daisy Alberto
Arthur Meets The President - Marc Brown
Otto Runs For President - Rosemary Wells
Grace For President - Kelly DiPucchio
*The kids didn't pick out books this week b/c we had a handful of books from the past couple weeks that we didn't get to read.