Week 2 of the new curriculum was not as good as week 1. After just one week, the kids were tired of making books so we didn't do that part. Week 2 went into the next week since the theme was Valentine's Day and Valentine's Day was Monday of the following week. Because it went a little longer, I added off topic things to the curriculum.
Here's what we did!
We started the week with a experiment.
What happens when you add red food coloring to the water of white flowers?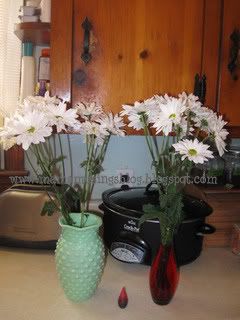 The kids' predictions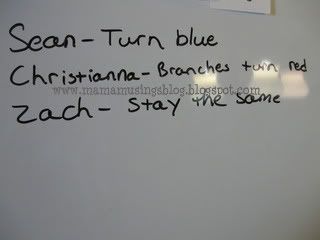 The results

We sorted and counted candy hearts.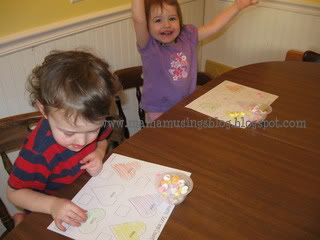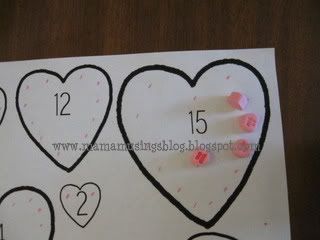 We made Valentines!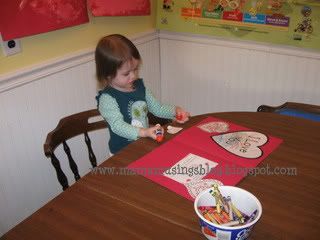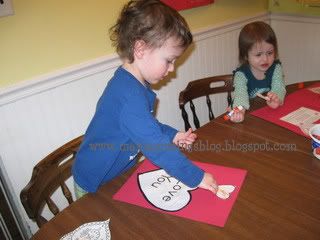 We also wrote in our journals.
Who do you love?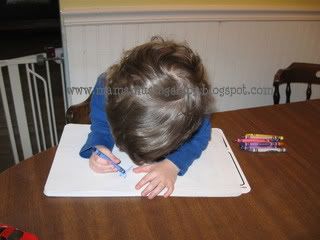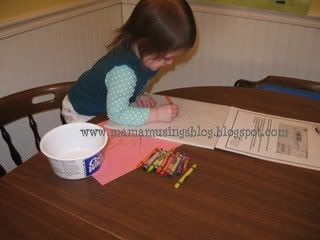 Sean "I love grandparents."



Maddy "Grandma"



Zach "I love mommy and daddy."
Christianna "I love mommy and grandma."

The extra day we talked a little about nutrition: food groups and why it's important to try new foods. All four kids joined the Two Bite Club by trying at least 2 bites of a new food.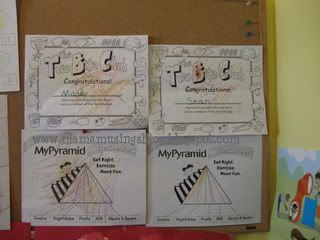 This week's reading:
Curriculum based on
The Best Thing About Valentines - Eleanor Hudson
The Two Bite Club - Team Nutrition USDA
Supplement books
Don't Be My Valentine - Joan Lexau
Valentine Cats - Jean Marzollo
What the kids picked out
I'm a Turkey - Jim Arnosky
Silent Movie - Avi
Raccoons And Ripe Corn - Jim Arnosky
Turtle in the Sea - Jim Arnosky
LMNO Peas - Keith Baker
Such a Prince - Dan Bar-el
Thomas' Milkshake Muddle: Three Thomas & Friends Stories - W. Awdry