What!? I have a 3 year old!? When did that happen!? My little peanut turned 3 today. It just doesn't seem possible. Wasn't this just taken yesterday?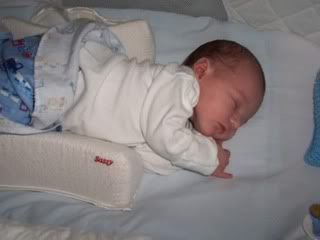 Happy birthday little one! Mommy loves you so much. You amaze me everyday. You are so smart and what a personality!
We had Sean's birthday dinner last night b/c I had to work tonight. It was the perfect opportunity to do a trial run of his birthday cake. There will be more to it for his party but the treasure chest was the part that I wanted to make sure would work right. His big party will be this Saturday. I have so much to do before then.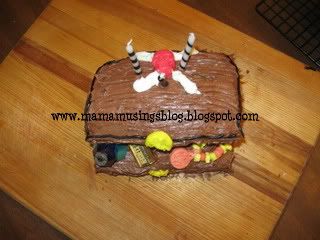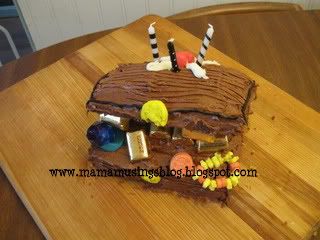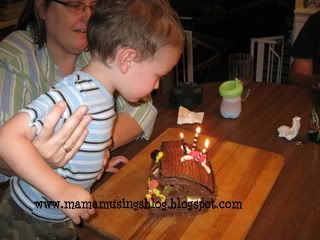 Just a small gift from mommy, daddy and sissy...Imagination Movers CD.