This week we changed things up. We went with my original idea for homeschooling preschool: a theme a week. I threw in the letters A,B, and C (A and B were more of a review) and numbers. Our theme this week was butterflies. The Monarch caterpillars we had that made their chrysalises last week were born and released yesterday. Sean has really enjoyed the butterflies so we're picking up more caterpillars tomorrow.
Sean's artwork from this week...he made a chrysalis out of leaves and a twig, a butterfly out of more leaves and twigs, and did some coloring and painting.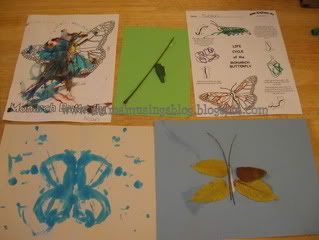 Making a butterfly with his hands
A look at our Monarchs becoming butterflies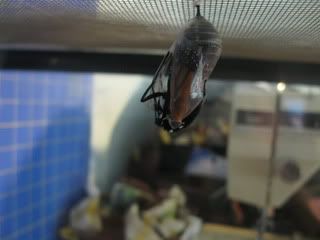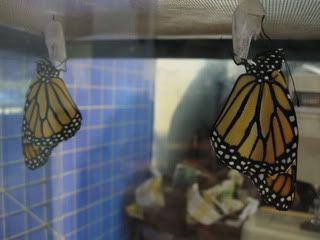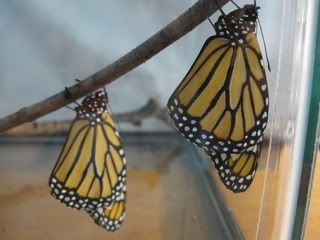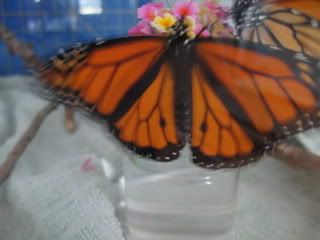 It's time to release them!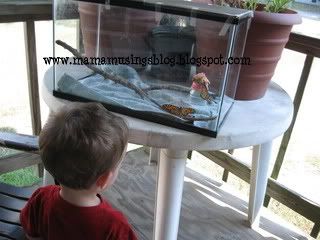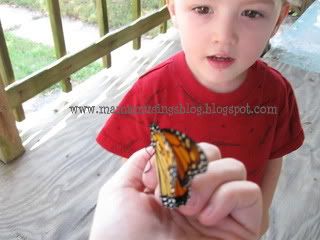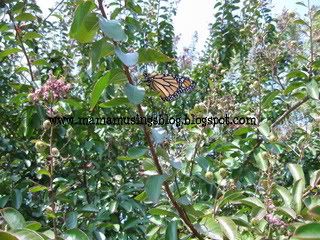 This week's reading:
Gotta Go! Gotta Go! -Sam Swope
Waiting for Wings -Lois Ehlert
The Very Hungry Caterpillar -Eric Carle