Week 2 went very well. We started the week by reviewing the letter A. Sean wrote an A all by himself!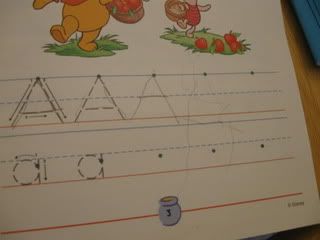 Our lessons then turned to the letter B and caterpillars, chrysalises and butterflies. A friend brought over 2 Monarch caterpillars that were just about ready to change to chrysalises. We watched how they first hung in their J position and then changed to their chrysalises. This lesson will go into late next week when they emerge as butterflies.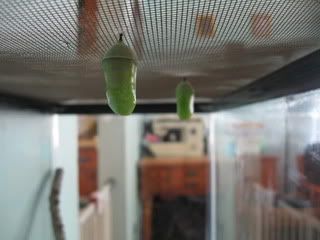 We also found a Tawny Emperor butterfly. They are a very tame butterfly. We caught it, put it in a jar to look at and then let it go.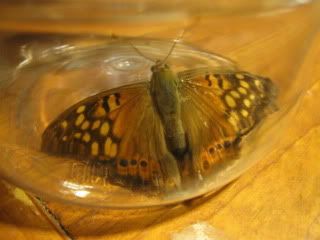 At the end of the week, Sean surprised me by spelling his name. I always write his name on his papers and have him help me. While we write it, I call out the letters.