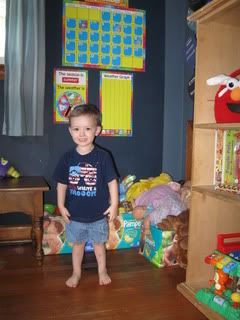 My little boy is growing up! This Tuesday, he started pre-k3. One of the great things about homeschooling is I don't have to force my son to go to school in the morning. He is NOT a morning person. So, we have school in the afternoon. He loves it! Last year we tried out
Carol's Curriculum
but he just wasn't ready. We're using that curriculum this year with supplements. The first week went great!
Day 1 we did the first day of school craft which was painting a school bus. Then we worked on the color blue.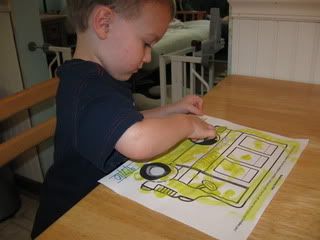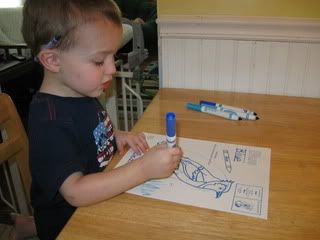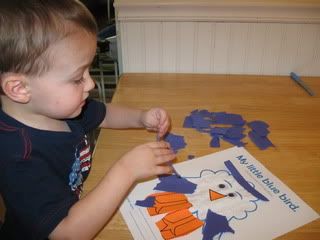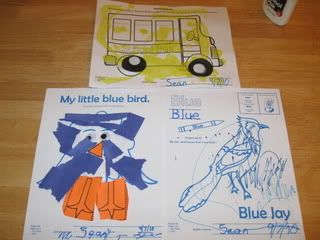 Day 2 was circles and opposites. He was thrilled to be able to tell Grandma all about opposites at dinner.
Day 3 we started on the letter A. He wrote a letter for the first time and made an alligator puppet. He also did one of his favorite things; practice cutting. Boy does he love to cut things!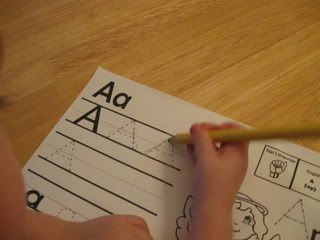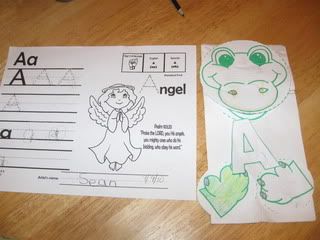 Day 4 didn't go as well. He wasn't having a good day. So we played our opposite game, practiced tracing and called it a day.